May 3rd, 2011 // 12:28 pm @ jmpickett
Doctors, hospitals and federal regulators are struggling to cope with an unprecedented surge in drug shortages in the United States that is endangering cancer patients, heart attack victims, accident survivors and a host of other ill people.
A record 211 medications became scarce in 2010 — triple the number in 2006 — and at least 89 new shortages have been recorded through the end of March, putting the nation on track for far more scarcities.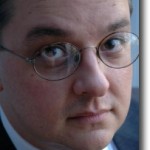 July 13 – Webinar – Prepare Yourself for 21 CFR Part 11 Inspections, with John Avellanet
Save $50 w/Offer Code 101250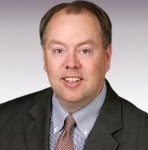 May 19 – Webinar – Former FDA Chief Council Sheldon Bradshaw – Warning Letter Update
Save $50 w/Offer Code 101250
The paucities are forcing some medical centers to ration drugs — including one urgently needed by leukemia patients — postpone surgeries and other care, and scramble for substitutes, often resorting to alternatives that may be less effective, have more side effects and boost the risk for overdoses and other sometimes-fatal errors.
"It's a crisis," said Erin R. Fox, manager of the drug information service at the University of Utah, who monitors drug shortages for the American Society of Health-System Pharmacists. "Patients are at risk."
The causes vary from drug to drug, but experts cite a confluence of factors: Consolidation in the pharmaceutical industry has left only a few manufacturers for many older, less profitable products, meaning that when raw material runs short, equipment breaks down or government regulators crack down, the snags can quickly spiral into shortages.
"It seems like there were a lot of things happening with consolidations and quality issues and more things coming from overseas," said Allen J. Vaida, executive director of the Institute for Safe Medicine Practices, a nonprofit group that helped organize a conference last fall to examine the issue. "It just reached a point where the number of shortages was slowly going up and up, and now we have a national crisis with this huge shortage of critical medications."
While the dearth that has garnered the most public attention is — ironically — for a barbiturate that is hindering prisons trying to execute inmates, the scarcities are having a much broader impact on keeping people alive, especially in emergency rooms, oncology wards and intensive care units.
No one is systematically tracking the toll of the shortages, but reports are emerging of delayed treatments, anxious searches for desperately needed drugs, devastating injuries from mistakes and less-adequate drugs, and even possible deaths.
Federal regulators have been rushing to alleviate the shortages, sometimes helping firms resume production more quickly or approving emergency imports of supplies from overseas.
The Food and Drug Administration eased a shortage of the anesthetic propofol last year by allowing foreign importation, for example, and this year approved bringing in several other medications, including two cancer drugs.
"The types of products we're seeing shortages of are really concerning," said Valerie Jensen, who heads the FDA's Drug Shortages Program. "This is affecting oncology drugs, critical-care drugs, emergency medicine drugs. We're doing everything we can under our current authority to try to deal with this situation."