August 22nd, 2013 // 1:30 pm @ jmpickett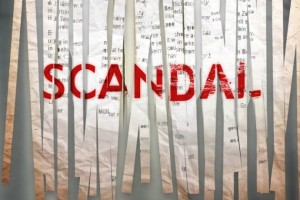 Latest FDA and cGMP Compliance News
Eli Lilly is the newest pharmaceutical company to be drawn into the bribery scandal in China. The newest allegations are showing up at the 21st Century Business Herald, which is a newspaper in China that is reporting that an ex-senior manager at Eli Lilly says that $5 million was used to give bribes to doctors to prescribe its drugs. This was particularly done with insulin drugs in 2011 and 12.
He told the paper that to check the competing products of a company and to better place Lilly's products, a great deal of conventional bribery was done. He said that the seriousness of the problem at Lilly is no less than what occurred at GSK.
We do not find this allegation that surprising. Lilly had said before that it had been in touch with authorities in China about its sales practices in that country. An Eli Lilly spokesperson told Reuters this week that the company has not verified the allegations, but they take them very seriously.
How to Manage Thorough, Complete Deviation Investigations and Follow Up
Lilly has now joined many other drug companies in this scandal. The scandal first came out this summer after there were allegations that GSK spent $300 million in the last several years to give bribes to doctors and to various government officials to give more prescriptions of its drugs. There also were allegations that the company was working with a travel agency to set up conferences as a pay off for writings the prescriptions.
Several GSK employees in China were held by the police, then the drugmaker issued a statement that it had broken the law. GSK said that the charges being looked into in China were actually about a different matter. GSK also did not look as if it were really looking into the matter seriously, even though it claimed that it had.
Since that time, employees from Astrazeneca in China were arrested, and employees at Novartis and Sanofi talked about related practices going on at their companies in China. UCB, Lundbeck and Novo Nordisk also have stated that the Chinese authorities have visited them and asked them for information about how they do business in China.
It seems that Chinese authorities are looking at every large drug company after they found evidence that the travel agencies involved in the GSK scandal work for many of these pharma companies.