April 19th, 2011 // 12:56 pm @ jmpickett
Regeneron Pharmaceuticals Inc. said Monday the Food and Drug Administration gave the company's experimental treatment for an eye condition that can lead to blindness priority review status.
The drug, called VEGF Trap-Eye, is aimed at treating wet age-related macular degeneration, which results in vision loss as new blood vessels grow in the eye and leak blood and fluid, damaging the retina and distorting vision.
The condition usually affects older adults.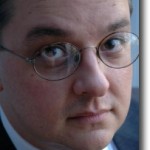 May 11 Top Selling Webinar – FDA Compliance Ace John Avellanet Presents – FDA Expectations of Senior Management
Save 50% Now with Offer Code 1012199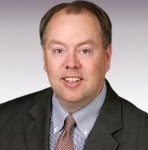 May 19 – Webinar – Former FDA Chief Council Sheldon Bradshaw – Warning Letter Update
Save 50% w/Offer Code 1012199
The "dry" form of the condition is the most common type of age-related macular degeneration, with the "wet" form considered the more advanced version of the disease. There are up to 200,000 new cases for the "wet" form of the condition each year in the U.S.
Wet AMD is the leading cause of blindness for people over the age of 65 in the U.S. and Europe.
Priority review status means the FDA will review the drug candidate in six months, rather than the usual 10. The company expects a decision by Aug. 20.
Regeneron's partner on the drug candidate is Bayer HealthCare, which plans to ask for approval outside the U.S. in the first half of 2011.
Shares of Regeneron rose $3.32, or 7.2 percent, to $49.16 in afternoon trading. The stock earlier reached a 52-week high of $49.44.