June 25th, 2013 // 2:50 pm @ jmpickett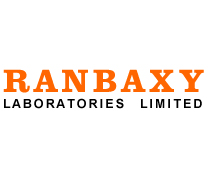 Latest FDA and cGMP Compliance News
While Ranbaxy Labs did get some good news this week on one front, things have turned ugly yet again on the cGMP front. The troubled drug company, which has just had to pay $500 million to settle criminal and civil charges with FDA, received another bad 483 report for a facility in India.
The report was issued for their Mohali plant. The report is important for two reasons. The 483 is coming to Ranbaxy after it had committed to fixing its many manufacturing problems and to avoid further problems with FDA.
The 483 comes out just after the plant in Mohali had become much more important to Ranbaxy, after the other two Indian plants were the focus of the huge cGMP scandal. That mess involved the use of raw chemicals from unapproved plants, faking in house data and trying to hide all of this by falsifying records.
The plant in Mohali has recently been cited by FDA as one part of the process for a new drug approval to sell valsartan, which is the generic form of Diovan, which is a heart drug sold by the firm Novartis. Ranbaxy was expected to get approval in Sept, but it has not gotten the green light, and this latest 483 makes the prognosis uncertain.
Ranbaxy is moving the application for the new generic Diovan to Ohm Labs. FDA is now in the process of reviewing that application.
The drama over Diovan increased last month when Mylan sued FDA, claiming that Ranbaxy had given up its right to exclusivity for six months to market the drug when it did not get FDA approval.
The failure to get a generic for Diovan on the market is another big problem for Ranbaxy and its parent firm, Daiichi Sankyo. That company paid $4.6 billion for Ranbaxy in 2009 and is now preparing to sue the founding family of the company for hiding crucial information related to manufacturing problems at the company.