July 8th, 2013 // 2:15 pm @ jmpickett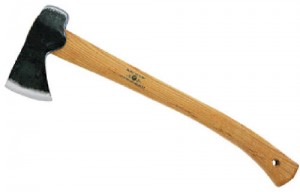 Latest FDA and cGMP Compliance News
As if Ranbaxy Laboratories does not have enough trouble, it looks like more is on the way. The embattled generic manufacturer of pharmaceuticals is in the process of cutting as many as 400 jobs from many divisions, such as R&D and finance, as well as various API units. The cuts will occur in India and in other countries.
According to a report from India, lat last week several senior executives from the finance department in Gurgaon, India were told to leave. Also, some senior execs in R&D were told to exit the building.
How to Write FDA Compliant SOPs
This move is coming after the troubled company agreed to pay out $500 million to the DOJ in the US to settle charges regarding a huge manufacturing scandal that caused the FDA to ban dozens of medical products from the US drug market.
All of the troubles regarding manufacturing flaws and a cover up of the flaws caused more scrutiny of Ranbaxy manufacturing operations, over concern about the firm's drug quality. A major hospital system stopped buying Ranbaxy drugs, for instance. But regulators in Malaysia and the UK cleared all Ranbaxy products in their countries. However, Daiichi Sankyo, which is the current owner of Ranbaxy, has released plants to sue the ex-owners of Ranbaxy for not disclosing problems that led to the major cGMP scandal.
At this time, it is not clear if the job cuts that are coming are all related to the various manufacturing scandals. No spokesperson for Ranbaxy operations in the US has made a statement yet about the job cuts. However, the CEO of Ranbaxy did state recently that he would be very surprised if there is anyone one left over from 2006 in current senior management at Ranbaxy Laboratories. That is the year that most of the serious problems started with the company.
Ranbaxy has been through many battles and problems in the last 5-6 years. It all started when FDA found serious cGMP problems at three manufacturing facilities in India. The company promised to make changes and started to get back on track in 2011, but then it was found out that the firm had faked data and lied about it to FDA, culminating in the $500 million criminal and civil penalty.