May 5th, 2011 // 12:29 pm @ jmpickett
Ranbaxy Laboratories and the US health regulator are reportedly negotiating a settlement to lift a ban on the sale of the drugs produced at two of the company's plants in India, which could involve payments and fines exceeding $1 billion.
A magazine report, quoting unnamed sources, said the US Food and Drug Administration (USFDA) and the Gurgaon-based company are negotiating to settle the issue that has been dragging on since 2008.
"… Federal prosecutors have been negotiating a criminal and civil settlement with the company (Ranbaxy) that could lead to fines and payments exceeding $1 billion," the Fortune report said, stating it "has learned from sources with knowledge of the negotiations".
When contacted, a Ranbaxy spokesperson said: "We have been fully cooperating with the USFDA in seeking a resolution."
Asked if the company is negotiating a settlement with the USFDA that could mean payment of fines over $1 billion, the spokesperson said: "We do not comment on speculation."
Comments from the USFDA could not be obtained immediately.
Reacting to the report, Ranbaxy's scrip tanked 6.25 per cent on the BSE to Rs 425.40 per share in afternoon trade.
Settling the issue with the USFDA is of immense importance to Ranbaxy as it is the first firm to file an abbreviated new drug application to launch a generic copy of the world's largest selling drug, Lipitor, a cholesterol lowering agent, in the US market.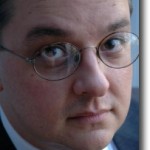 July 13 – Webinar – Prepare Yourself for 21 CFR Part 11 Inspections, with John Avellanet
Save $199.50 w/Offer Code 1012199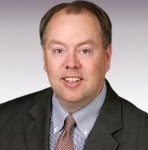 May 19 – Webinar – Former FDA Chief Council Sheldon Bradshaw – Warning Letter Update
Save $199.50 w/Offer Code 1012199
A blockbuster drug, Lipitor had sales of over $7.2 billion for the year ended September, 2010.
Pfizer's patent on Lipitor expires in June this year and if the USFDA gives the go-ahead, Ranbaxy can launch its generic version by November with 180 days of exclusivity. Ranbaxy and Pfizer had settled all of their litigations worldwide over the Lipitor patent in 2008.