July 3rd, 2013 // 2:03 pm @ jmpickett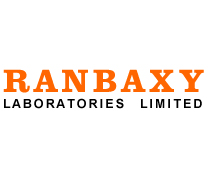 Latest FDA and cGMP Compliance News
In a major boost to the embattled generic drug manufacturer, the drug regulatory authority in Australia declared that the drugs made by Ranbaxy Laboratories are safe.
The Australian Therapeutics Goods Administration (TGA) said this week that there is not any evidence that the drug products in Australia made by Ranbaxy are of poor quality and there is not any danger to consumers. The regulatory body was aware of the $500 million criminal and civil penalty paid by the company, and wanted to ensure that the drug supply in Australia made by the company is safe.
The agency also stated that it had taken part in a multinational inspection team that involved the WHO, UK, Ireland, Canada, Singapore and Germany to ensure that the drugs being produced by Ranbaxy are safe.
TGA did independent tests of samples of Ranbaxy drugs and did not find anything that suggested poor quality or any danger to consumers. This week, Ranbaxy stock rose 7% after the FDA in the US stated there was not any current evidence of cGMP problems at the firm, except for problems at the Gloversville facility in the US, which already has been closed.
Last week, the share price for Ranbaxy fell 7% after there were reports that a new facility in Mohali, India is being scrutinized for cGMP violations by the FDA.
The Medicines and Healthcare products Regulatory Agency (MHRA) in the UK stated that it is reviewing the regulatory problems at Ranbaxy Labs, in light of recent revelations to see if there is any need for action by that body. MHRA is talking with FDA in the US and with regulators in the EU to see if any action is warranted, as well.
The MHRA stated that even though it had done several inspections in collaboration with other regulatory agencies since 2008, it did not find major GMP violations at Ranbaxy Lab facilities. It also stated that there is not any evidence that any drugs on the UK market that are made by Ranbaxy are of poor quality.