September 13th, 2013 // 1:01 pm @ jmpickett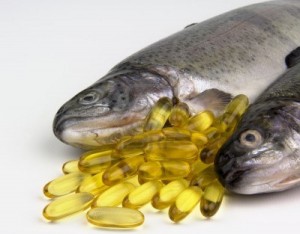 Latest FDA and cGMP Compliance News
There has been a new twist in the ongoing prescription fish oil pill saga with Lovaza, which sells over $1 billion a year for GSK. A federal appeals court recently cleared the way for new generic versions of the drug. However, the news could prove to be a big problem for Amarin, which is a much smaller company in the prescription fish oil business. It sells the Vascepa pill in direct competition with Amarin. On the news of the court ruling, investors fled Amarin and the stock dropped 10%.
Both of these fish pills are made for those who have very high triglyceride levels, which affects about four million people in the US. Amarin has been quite controversial this year as the firm has been trying to get FDA approval to market Vascepa to people who have high triglyceride levels. This is a market that is thought to be a minimum of 10x larger.
In October, FDA is going to have an advisory committee meeting to go over the application. There has been some debate on whether FDA is going to give the go ahead to the wider indication, without ordering an outcomes study to show that the pill can cut the chances of heart problems. A study that has 8000 patients has been started, but there will be no results for three years.
Amarin stock dropped on the ruling, but some Wall Street analysts are still bullish on the stock. Some think that Vascepa and Lovaza are not competing on price, but will be compared by doctors based upon efficacy and safety and labels.  Some analysts think FDA will approve the wider indication in October.
Another analyst thinks FDA will approve and Vascepa could eventually be a $1 billion product and even double that, if Amarin locates the right large pharmaceutical partner. Vascepa could eventually be marketed to one of our three American adults, compared to just one out of 50 that Lovaza might target.
Of course, the premise of all of this is the idea that fish oil pills will keep being seen as a good tool to fight high cholesterol and high triglyceride levels. Amarin released optimistic data from a Phase 1 clinical study this summer that assessed the pharmacokinetic profile of a combination of Vascepa and the cholesterol pill Crestrol (a statin).