February 10th, 2012 // 1:29 pm @ jmpickett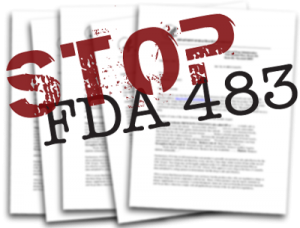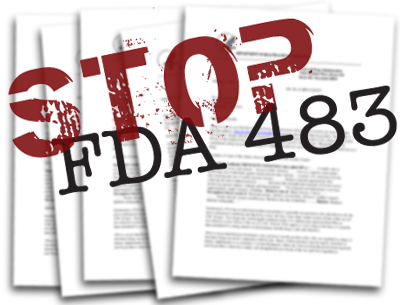 New Webinar With Highly Detailed FDA 483/WL Data!
In the midst of ongoing negative publicity and controversy over ties between the medical community and the pharmaceutical industry, a majority of physicians who were surveyed in 2009 reported that they completely agreed with the idea that financial relationships with drugmakers should be disclosed. To be specific, nearly 65 percent endorsed transparency.
However, there were some interesting wrinkles within this group. Physicians who attended med school in the US were significantly more likely than doctors who attended international medical schools to say that such relationships should be disclosed. Physicians who were in practice for the longest stretches also agreed with the notion and women were more likely than men to provide responses indicating disclosure should be made, according to a study published in Health Affairs (here is the abstract).
"The majority of American physicians, however, agree this information should be made public to patients. And so doctors who don't completely agree are considered different than the norm of the majority of people in clinical practice," Eric Campbell, an associate professor of medicine at Harvard Medical School and one of the study co-authors, tells us. "As far as I can tell, there's no huge groundswell among physicians not to make the information public."
Their responses came amid a widening scandal over undisclosed ties between doctors and drugmakers, an issue that prompted a long-running Senate probe that looked specifically at federal grants given to academic researchers who were investigating drugs while simultaneously accepting grants or assorted fees from industry. The issue subsequently prompted legislation.
And this legislation, known as the Sunshine Act, was incorporated into health care reform. Next year, drugmakers are required to post payments exceeding $10 to physicians on their web sites (back story), although several have already done so either voluntarily or as a result of settlements with the federal government arising from investigations and lawsuits surrounding illegal marketing or defrauding healthcare programs (read more here and here).
The survey was conducted in order to look at the extent to which physicians are candid with their patients, a hallmark of the Charter on Medical Professionalism (read here). For instance, the study found 34 percent did not completely agree with disclosing serious medical errors and 17 percent did not completely agree they should never tell a patient something untrue. In the year before the survey was conducted, 55 percent described a prognosis in a more positive manner than was warranted.
Among the tenets of the charter is the principle that physicians should not exploit patients for financial gain, and they should manage conflicts of interest to retain patient trust. But despite endorsements by numerous professional medical associations, the study authors noted that it is not known how widely the provisions are actually followed by physicians.
And so, they queried 1,891 doctors in primary care – internal medicine, family practice and pediatrics – as well as four other specialties – cardiology, general surgery, psychiatry and anesthesiology. Each was given a $20 incentive, by the way. Response rates varied: at the high end, nearly 73 percent of pediatricians answered questions, while at the low end, only 51 percent of cardiologists did so.
Some tidbits: Of those who attended US med schools, 66 percent were significantly more likely than those who attended international schools to say financial relationships should be disclosed completely. "The implication is that as medicine continues to incorporate more international graduates, we will see less agreement in the future about disclosures," says Campbell.
And about 70 percent of physicians who were practicing more than 30 years agreed with the need to disclose financial relationships, but that fell to 58 percent of doctors who were practicing less than 10 years. "It's counterintuitive," says Campbell. "Given the recent focus on conflicts in medical education, you wouldn't think that to be the case." Indeed, more medical schools have been adopting policies about interactions with drugmakers.
However, once the Sunshine Act kicks in and more payments become publicized, the study authors suggest that physicians will increasingly encounter patients who may want to discuss financial relationships with the pharmaceutical industry. Of course, some may resist discussing the topic, and so they write that "monitoring the effects of the law on this aspect of physician-patient communication will be important."