February 7th, 2012 // 1:26 pm @ jmpickett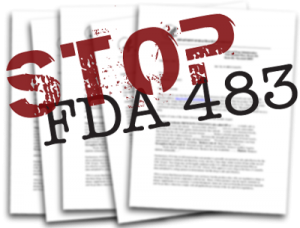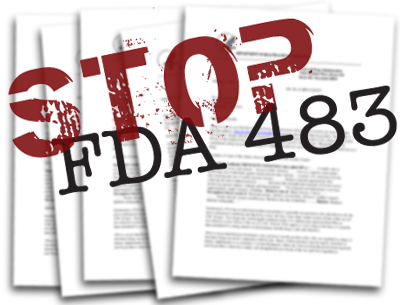 New Webinar With Highly Detailed FDA 483/WL Data!
There is a new survey finds that finds there are major differences of value when decision makers at big pharma, health insurers, regulators, government payers, generic makers and service providers were asked about the extent to which improved efficacy, patient outcomes, unmet medical needs, comparative costs and quality of life would contribute to assessing value over the next three years.
For instance, 70 percent of regulators pointed to improved quality of life, while only 26 percent of biopharma execs say this offered value. Meanwhile, 42 percent of government payers cited patient longevity, but only 17 percent of drugmakers did the same, according to the survey, which was conducted for Quintiles, the contract research organization, and queried 399 senior execs.
When asked if improved efficacy over an existing product would increase value, 49 percent of biopharma execs said yes, compared with 19 percent of government payers and 26 percent of regulators. Meanwhile, 36 percent of drugmakers pointed to a medication that meets an unmet medical needs as justifying value, but only 21 percent of health insurers responded similarly.
Overall, the survey found that, for drugmakers, the biggest barriers in demonstrating value are the differences in the understanding of the term. For instance, 56 percent of biopharma execs responded that different stakeholder groups assign different meanings to value and 36 percent reported that value varied depending upon medical condition.
"A significant gap in understanding between payers and the industry still exists. I don't think it will close. To some extent it is natural and healthy, but it is, alas, a consequence of being in a fundamentally different business with different incentives," says Adrian Thomas, vice president for Market Access at the Janssen unit of Johnson & Johnson, who was interviewed for the survey.
Not surprisingly, the survey found that 64 percent of the respondents from biopharma, generic makers and service providers say that demonstrating value is a significant challenge and, as a result, 85 percent have made at least one change to their business model – 82 percent altered R&D strategy and 78 percent monkeyed with their commercial strategy.
Meanwhile, only 56 percent of all respondents are confident or very confident that pharma will develop meds with more value than existing drugs in the next three years. And only 39 percent believe that pharma is more than just somewhat effective at creating such drugs. This sobering finding falls to 24 percent among those working in clinical development at drugmakers.
So what has pharma tried to demonstrate value? Well, 45 percent of the pharma execs say they have shared more info on new drugs with medical professionals, 33 percent have published different or more complete data on efficacy, 29 percent gathered more extensive info on efficacy once a drug reaches the market, and 27 percent shared more info on new meds with patients and patient groups.