June 16th, 2011 // 12:57 pm @ jmpickett
The blockbuster inhaled lung medication Spiriva, which is sold by Pfizer and Boehringer Ingelheim, may raise the risk of an early death, according to a new review of clinical studies. When administered in mist form, the drug was associated with a 52 percent increase in mortality risk, compared with patients given a placebo, according to the review of clinical trials involving more than 6,500 patients published in the British Medical Journal.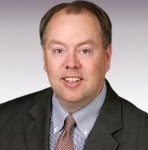 June 21 – Webinar – Former FDA Chief Council Sheldon Bradshaw – Warning Letter Update
Save $100.00 Per Site with Coupon Code 59100
The findings appear 18 months after the FDA completed a two-year review of the drug and decided Spiriva did not increase the risk of heart attack and stroke (read here). Earlier studies had suggested a potential risk. Patients who took Spiriva or an older, generic drug had a 58 percent higher risk of heart attack, stroke and death from heart disease, according to a meta-analysis published in 2008 in the Journal of the American Medical Association .
Spiriva is a long-acting treatment for chronic obstructive pulmonary disease and is sold as a mist that is delivered with the Respimat inhaler, and as a powder, which is delivered with a Handihaler device. The mist inhaler is available in 55 countries, although it is not yet approved yet in the US. For its part, Boehringer is conducting a study of more than 17,000 patients comparing Spiriva Respimat and Spiriva Handihaler to verify safety and efficacy.
Those results are due in early 2014, but until the results are released, "the indirect evidence that is currently available suggests that the Handihaler is a safer bet than the Respimat," Christopher Cates, a senior clinical research fellow at St. George's University of London, wrote in an accompanying editorial.
UPDATE: In response, Boehringer issued this response: "Boehringer Ingelheim and Pfizer disagree with the authors' conclusion that this meta-analysis proves a risk for tiotropium delivered via the soft mist inhaler Respimat in COPD patients. Efficacy and safety of Spiriva Respimat has been established by a stand alone clinical development program and is fully described in the approved product label.
"The authors' conclusions are not based on new clinical evidence. Data from the five clinical trials used in this meta-analysis are already publicly available, have been submitted to the regulatory agencies and are appropriately reflected in the Spiriva Respimat label. When analyzing the clinical data, Boehringer Ingelheim and Pfizer – unlike the authors of the publication – have access to detailed patient level data. A thorough analysis of these data revealed a statistically non-significant, numerical imbalance in number of fatal events with Spiriva Respimat. Mortality rates observed in the analyzed studies were within the range of other large COPD trials. These data have been submitted to regulatory authorities worldwide and findings are fully described in the approved product label."