April 21st, 2011 // 12:45 pm @ jmpickett
The companies which manufacture and market over-the-counter (OTC) drugs, including hand sanitizers, and claim to prevent methicillin-resistant Staphylococcus aureus bacteria (MRSA) infection have received warning letters from the U.S. Food and Drug Administration (FDA).
Labeling and marketing materials for the affected products claim that they can prevent infection from other disease-causing agents.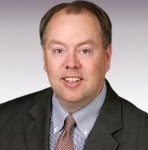 May 19 – Webinar – Former FDA Chief Council Sheldon Bradshaw – Warning Letter Update
Save 50% w/Offer Code 1012199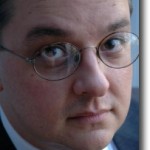 May 11 Top Selling Webinar – FDA Compliance Ace John Avellanet Presents – FDA Expectations of Senior Management
Save 50% Now with Offer Code 1012199
In addition, the labeling of some of the firms hand sanitizing drug products make claims related to preventing infection from E.coli and H1N1 flu virus.
The FDA said it does not have sufficient evidence demonstrating that these products are safe and effective for these purposes.
FDA has sent warning letters to Tec Laboratories for Staphaseptic First Aid Antiseptic/Pain Relieving Gel and to JD Nelson and Associates for Safe4Hours Hand Sanitizing Lotion and Safe4Hours First Aid Antiseptic Skin Protectant.
FDA has also sent warning letters to GH Tichenor Antiseptic for Tichenor's Antiseptic Gel and to Oh So Clean, dba CleanWell Company for CleanWell All-Natural Foaming Hand Sanitizer, CleanWell All-Natural Hand Sanitizer, CleanWell All-Natural Hand Sanitizing Wipes, and CleanWell All-Natural Antibacterial Foaming Handsoap.
The warning letters explain that the companies are marketing these products in violation of federal law.
The companies have 15 days to correct the violations cited in the warning letters.