September 8th, 2011 // 12:37 pm @ jmpickett
Is making pharmaceuticals offshore more problematic than in the US? A new study suggests the answer is resoundingly 'yes.' Even drugs made in offshore plants run by US drugmakers pose a greater quality risk than those manufactured on the mainland, according to the study in the Journal of Operations Management.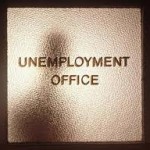 New Webinar Sept. 13! Avoid Fines, Job Loss and Consent Decrees – Warning Letter Rapid Response by FDA Chief Council
Huge Sale – Regular Price $349 – Click Here to See Sale Price!
For instance, the study found drugs made in plants in Puerto Rican that are owned by US drugmakers were more likely to have quality problems than those made by the same drugmaker at a similar plant in the US. "This finding persists above and beyond potentially important factors, such as geographic distance and the local population's general and industry-specific skills," the researchers wrote.
The findings accounted for many of the alternative explanations about why offshore plants may have lower quality than those on the US mainland, and also underscores the need for the FDA to maintain a focus on inspecting plants that are not based in the US. The agency has been attempting to step up its scrutiny of overseas plants ever since the heparin scandal a few years ago .
"We believe the quality differences we found in Puerto Rican plants were driven by challenges in transferring knowledge from headquarters to the plant, due to cultural differences, primarily differences in language and values," John Gray, the lead author and an assistant professor of operations at Ohio State University's Fisher College of Business, says in a statement.
The researchers used FDA inspection reports issued between 1994 and 2007 concerning 30 plants based in Puerto Rico and the mainland US that make both over-the-counter and prescription drugs. The researchers then asked four independent experts – one worked in the FDA for 34 years and the other three had "extensive" experience working in quality control for major US drugmakers – to create a scoring system based on possible inspection outcomes. Then they created a tool for measuring risk.
One possible interpretation is that, for all the concern about risk associated with plants in Puerto Rico, overseas plants may be problematic, since workers and plants in Puerto Rico most likely have a good deal in common with similar mainland operations. "Facilities in more distant, less developed countries may face even greater obstacles to quality control than what we found in Puerto Rico," says Gray .
The study notes, by the way, that even "household" brand-name drugmakers with "long histories of operating in an industry – where quality is critical and regulation is intense – have been unable to achieve the same levels of quality risk in their offshore locations, on average, as they have in their onshore plants. Examples include GlaxoSmithKline, Johnson & Johnson, Bristol-Myers Squibb and Baxter .
Source: Pharmalot