May 9th, 2011 // 8:11 pm @ jmpickett
No company is immune from ethical misconduct, including Novartis. And so the CEO has informed employees that "we have recently had to let some senior managers go for not upholding values," according to an internal communication.
We were unable to learn further details immediately, such as the number of people involved, the countries in which the terminations occurred or the circumstances, but Jimenez , CEO, notes that the moves were made after he recently spent "more time in local markets."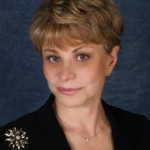 New Webinar – July 28 – Dangerous Documents: How to Avoid Landmines in Your FDA Documents and Emails
Speaker: Nancy Singer, President, Compliance-Alliance LLC, former DOJ attorney
Save $100 w/Offer Code 59100
"Although it was hard for everyone involved, we simply will not tolerate behavior that is inconsistent with our values and societal norms. We aspire to be the most respected and successful healthcare company in the world. Our Code of Conduct is in place so that everyone is treated with respect, and we conduct business in a fair and transparent way. That is why we will not tolerate misconduct and sometimes have to terminate those who breach our well-known rules," he writes.
Jimenez goes on to add that Andrew Jackson, the global head of corporate security, has reviewed trends across the cases seen at Novartis and "it turns out that most aren't from a lack of understanding of our values, but are the poor choices of a few individuals." And so chief compliance officer Peter Kornicker is leading a new "prevention effort" to train managers, he writes (read here).
The move, by the way, comes as more drugmakers are cited for off-label marketing violations and scrutinized for running afoul of the Foreign Corrupt Practices Act (see here and here). Johnson & Johnson is a recent example. We await word from Novartis and will update you accordingly. UPDATE: A spokeswoman writes us to say: "As a matter of company policy, we do not comment on the specifics of disciplinary actions related to current or former employees."