May 11th, 2011 // 1:08 pm @ jmpickett
Novartis AG (NVS) Chief Executive Joe Jimenez has sent a strongly worded memo to the company's more than 100,000 employees after the Swiss pharmaceuticals firm ousted several senior managers for misconduct.
In the memo, which was posted as a blog on Novartis's internal website and was seen by Dow Jones Newswires, Jimenez said the staff dismissals came after he had visited several local markets, where some senior staff failed to live up to the company's internal code of conduct.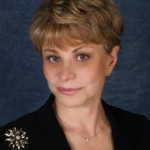 New Webinar – July 28 – Dangerous Documents: How to Avoid Landmines in Your FDA Documents and Emails
Speaker: Nancy Singer, President, Compliance-Alliance LLC, former DOJ attorney
Save $100 w/Offer Code 59100
Jimenez said Novartis's business behaviour rules were "in place so that everyone is treated with respect, and we conduct business in a fair and transparent way." He added "that is why we won't tolerate misconduct and sometimes have to terminate those who breach our well-known rules."
Novartis declined to detail the number of senior executives involved, nor did the company specify the exact reasons for the dismissals. "We do not comment on the specifics of disciplinary actions related to current or former employees," a spokesman said.
Novartis has recently increased efforts to crack down on staff misconduct after it was embroiled in one of the largest gender discrimination lawsuits in the U.S.
In 2010, Novartis's U.S. unit had agreed to pay $175 million to settle a gender discrimination lawsuit that involved several thousand women. The settlement, which included a $22.5 million program to improve gender disparities, followed a $253 million jury verdict against the company.
Jimenez said the company will continue with efforts to limit the number of misconduct cases as "these cases are disruptive to our people [and] our business." For that reason Novartis's chief compliance officer Peter Kornicker will lead a prevention effort, Jimenez said. He added that this "will include training for managers to help them identify and intervene in situations before they become code violations."
Jimenez, who took over as CEO last year from long-standing Daniel Vasella, who remained chairman of the company, is known for taking quick, no-nonsense decisions. Soon after he took up the top management role at the Swiss firm last year, the former H.J. Heinz Co. manager started to curb costs and reduce staff, something he recently promised to continue as the company will use the funds to boost its research and development efforts.
"Novartis has acted responsibly and in a way that is in line with our commitment to self-regulation," said Richard Bergstroem, director general of the European Federation of the Pharmaceutical Industries and Associations, or efpia. "Corporate compliance systems are important to enforce industry codes and government regulation. The Novartis action confirms that the industry takes this seriously," he added.
Pharmaceutical companies are under strong pressure at the moment due to worldwide government efforts to curb healthcare costs. This price pressure has prompted many companies to reduce costs and cut staff levels to keep up profitability even as revenue is diminished.
Lawsuits have spiked up as a result, according to analyst estimates, as traditional drug firms are fighting generic drug makers over patent infringement. Many blockbuster drugs will lose patent protection soon and will increase pressure on traditional pharma players. Meanwhile, governments are also cracking down on pharma firms to bring down drug prices. Par Pharmaceuticals Cos Inc (PRX) recently settled a U.S. lawsuit over inflated wholesale drug prices.