March 14th, 2013 // 2:21 pm @ marquee
March 14, 2013
Citing various 'disappointments' and a 'mixed' overall performance, Johnson & Johnson lowered the bonuses given to ceo Alex Gorsky and other top execs by 10 percent. The move comes after three years of scandals, manufacturing gaffes, an FDA consent decree, shareholder lawsuits and, in particular, criticism that the compensation given to Gorksy's predecessor, Bill Weldon, failed to reflect strategic setbacks and miscues.
Specifically, the J&J (JNJ) board cites three items for its decision. First, total sales did not meet goals when excluding the addition of the Synthes unit that was acquired; consumer healthcare products did not return to shelves as quickly as planned and "reputational standings" may have improved in some areas, but "not at the level to which we aspire," according to a filing made with the US Securities and Exchange Commission (see page 33).
Gorsky "generally met expectations of the board, however, the company's performance was mixed in 2012 and it was the primary driver of Mr. Gorsky's assessment," the proxy states, while also adding that "we worked to address several reputational challenges and continue to strive toward regaining the reputational standings that we expect of ourselves and our customers and shareholders expect of us."
What has this meant for the 52-year-old Gorksy? His final bonus for 2012 amounted to $1.5 million, which was below the nearly $1.7 million he would have received if he had been given 100 percent of the targeted amount. On the other hand, his total compensation was valued at about $11 million, which increased more than 60 percent from 2011. Of course, this also reflects his promotion last April to ceo.
J&J Exec Pay Down, But Stock Up – H/T Pharmalot
As for Weldon, his compensation last year amounted to nearly $29.8 million, which was up 11 percent from 2011, and he is expected to receive more than $157 million in pension benefits and non-qualified deferred compensation. He relinquished the chairman role this past December, but has been serving as a special advisor since then. There were no details in the proxy about the advice he offered.
J&J has recalled countless products over the past three years, including such venerable over-the-counter staples as Tylenol, Motrin, Rolaids, Sudafed and Benadryl; Acuvue contact lenses; syringes; hip replacement devices; the Topamax epilepsy drug and K-Y Jelly. J&J has since sold the Rolaids brand to Sanofi as part of portfolio pruning (read here).
The OTC product recalls reflected serious manufacturing issues. A congressional investigation revealed J&J (JNJ) surreptitiously conducted recalls of some products after discovering problems at its plants and hired outside contracts to work as 'mystery shoppers' to remove items from stores. A key plant is now being retooled and operating under a consent decree. Meanwhile, 300 jobs were cut and hundreds of millions of dollars in sales were lost.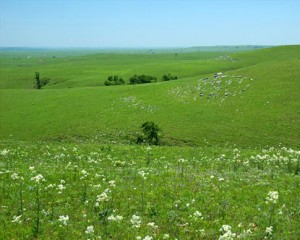 The J&J Ethicon unit last year halted marketing of four vaginal mesh implants that have been the subject of lawsuits filed by approximately 1,000 women who claim the products have caused serious internal injuries (read here). The healthcare giant also had difficulty stocking Tampons and the Nizoral anti-fungal shampoo, the only over-the-counter shampoo that is a salve for dandruff and psoriasis.
As we have noted previously, two of the most contentious scandals have taken place in business units on his watch. One involved defective hip implants. An internal J&J analysis that was conducted in 2011 had estimated that the all-metal device would fail within four to six years in 37 percent of patients. The recall took place in mid-2010 and those subsequent estimates were never released. But at the same time its analysis was under way, J&J publicly downplayed similar findings from a UK registry showing an early failure rate of as high.
In announcing its recall, J&J cited unpublished UK data showing that, within five years, 12 percent to 13 percent of two different ASR devices would fail. Gorsky was named worldwide chairman of the J&J Medical Devices and Diagnostics Group in 2009. As we wrote in a prior report, he presided over the division, known as DePuy Orthopaedics, that was responsible for ensuring that the hip implants performed properly, and that regulators and physicians were fully informed of the product performance.
And last year, the feds tried unsuccessfully to compel him to provide a deposition in a widely publicized kickback case involving the Omnicare nursing home pharmacy. At issue were charges Omnicare received kickbacks – in the form of rebates, educational grants and payments for marketing data – so that the J&J Risperdal antipsychotic would be prescribed more often.
As we wrote last year, from October 1998 to October 2001, Gorsky was vp of marketing at the Janssen unit that sold the drug. And while he was Janssen president, he was responsible for selling Risperdal, and Omnicare was the biggest Risperdal customer. His resume stated that he instituted a compliance program for regulatory and legal issues, and regularly received reports that had details about Omnicare efforts to promote Risperdal prescribing. And he met repeatedly with senior Omnicare execs to discuss those efforts (back story).
These episodes surfaced since Gorsky was tapped to succeed Weldon. But even though investors are forgiving – the stock is up about 27 percent over the past year, not including a 3.1 percent dividend yield – Gorksy will have to go out of his way to demonstrate that he is no longer part of the problems that have plagued J&J for the past few years.