June 14th, 2013 // 2:01 pm @ jmpickett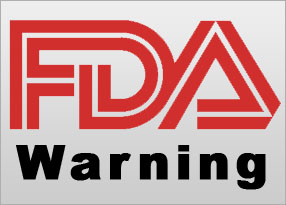 Latest FDA and cGMP Compliance News
Industry experts have told us that a new FDA warning letter to a company for manufacturing supplement products that have only five percent of the declared nutrient levels, indicates that FDA is becoming more advanced in testing finished products.
A May 22 warning letter to Metaugus Inc. in Cedartown GA was regarding a Biotin 3 mg product that was manufactured for a distributor. FDA stated in the letter that the product was misbranded and the label was misleading.
FDA noted that the product label stated that it gives  3 mg per serving of biotin. But FDA lab tests showed that the content of biotin had only .168 mg of biotin, which is 5.6% of the declared amount.
Download Your Free Sample  – the  Latest FDA 483 and Warning Letter Reports!
This warning letter indicates that FDA auditors are getting more experience in the field and are going beyond the first tier cGMP compliance problems. They now are appearing to ask entirely new types of questions.
Rather than the investigator asking you if you are doing finished product testing, the inspector may ask how you are doing the testing and what are you testing. Why are you not testing? What is the rationale for not doing the product testing?
So, we expect that in future inspections and citations, FDA is going to go beyond basic GMP issues such as master manufacturing records, specification and SOPs. Now, the agency is going to address what firms are doing to make sure their label claims are being met via product testing. We think we'll start to see more warning letters in this area.
A spokesman for Metaugus noted that mixibility testing is very important for dietary supplement companies to watch. One of the big issues that companies should monitor is when the mix is not entirely homogenous, or if a batch ends up striated, this can lead to compliance problems. Metaugus noted this week that is is working on this issue.
FDA also cited the company in the warning letter for an alleged misbranding because the label did not have the name of every dietary ingredient. FDA noted that if the product has a claim that it contains minerals or they are supplemented, every mineral has to be declared on the label, according to 21 CFR 101.36(b).
FDA seems to be affirming its opinion that you can't make nutrient claims that are not defined on the label, or deals with ingredients that are not specifically identified on the label.
The final item on the warning letter was regarding adverse event reporting. The agency stated that the biotin product did not have an address or phone number where AERs can be reported.
FDA has been getting more vocal about AERs this year, so we are not surprised that this citation appeared in the warning letter.