April 20th, 2011 // 12:10 pm @ jmpickett
On April 18 an FDA rule governing the use of medical device data systems went into effect, implementing guidelines for IT companies that develop medical devices
A new U.S. Food and Drug Administration rule went into effect April 18 that regulates how hardware manufacturers can introduce new mobile medical devices for use by health care providers.
The rule was promulgated by the FDA's Center for Devices and Radiological Health, which oversees regulations for companies manufacturing, repacking, relabeling or importing medical devices in the United States. The FDA division also regulates electronic products that emit many forms of radiation, including lasers, X-ray systems and ultrasound equipment.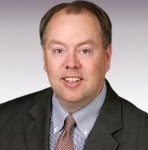 May 19 – Webinar – Former FDA Chief Council Sheldon Bradshaw – Warning Letter Update
Save $50 w/Offer Code 101250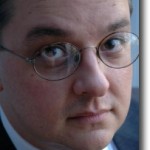 May 11 Top Selling Webinar – FDA Compliance Ace John Avellanet Presents – FDA Expectations of Senior Management
Save $50 Now with Offer Code 101250
The new MDDS (Medical Device Data Systems) rule classifies most health care IT devices as Class 1 or low-risk medical devices.
Under the Class 1 rule, IT companies are required to register health care hardware and software that transfer, store, convert or display health care data, Daniel R. Matlis, president of health care and life sciences consulting firm Axendia, explained to eWEEK.
Class 1 devices don't include products that can directly impact patients' health. "This identification does not include devices intended to be used in connection with active patient monitoring," the FDA states.

"This rule is a common-sense regulatory approach that provides clarity and predictability for manufacturers of these data systems," Dr. Jeffrey Shuren, M.D., director of the Center for Devices and Radiological Health, said in a statement. "This shows our flexibility in applying regulations for medical device data systems that are not overly burdensome for manufacturers, but continue to assure that data stored, transferred or displayed on these systems remain reliable."
IT companies need to do an analysis of which mobile products are being marketed to health care providers, according to Matlis. "They want to assure that devices that collect medical data and [are] used to make clinical decisions do so reliably," he explained.
"If you're a health IT vendor and not doing any device data integration today, the ruling above is probably not very applicable to you," Sanjeev Wadhwa, a partner and senior strategy expert for CSC Life Sciences R&D Solutions, wrote in an email to eWEEK. "However, even if you're not capturing such data today, it's possible you'll be integrating with such devices in the future and you may want to perform analytics on or even provide MDDS features, [so] it would help to watch the evolution of the ruling."
The FDA announced the MDDS rule on Feb. 14, and it went into effect on April 18. Medical device manufacturers must register their health care products by May 16, and the vendors must establish and implement a quality system for design and controls and an MDR (medical device reporting system) by April 18, 2012.
MDDS devices may include medical billing and workflow software, communication protocols, and hardware such as wireless modems, laptops and tablets.
EHR (electronic health record), PHR (personal health record), CPOE (computerized physician order entry), and e-prescribing or word processing software are not included under the MDDS rule, Wadhwa noted.
Previously, medical devices that connected to data systems were considered Class III, or high-risk, devices. When devices are considered low risk, they don't require premarket clearance, according to the FDA.
Class I device manufacturers must register with the FDA by listing their products and making public potential adverse effects. Health care providers must report deaths or serious injuries that MDDS products may have caused or contributed to, Wadhwa said.
The devices must also adhere to the FDA Quality Systems regulation, which requires manufacturers to test products before marketing them.