February 13th, 2012 // 1:27 pm @ jmpickett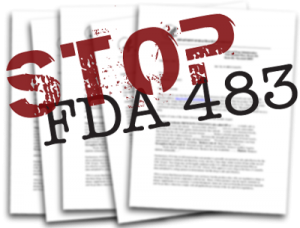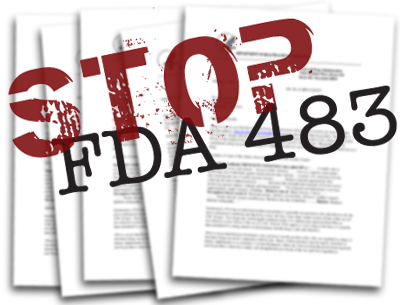 New Webinar With Highly Detailed FDA 483/WL Data!
Yesterday, the FDA issued its long-awaited guidance for a pathway to develop biosimilars. A wide array of groups – drugmakers, investors and payers, among others – have been clamoring for details about the approval process that would be required to bring lower-cost versions of expensive biologics to patients (here is the guidance). The advent of these biosimilars is forecast to eventually become a multi-billion-dollar market. Biosimilars, which would largely be injectable products, are already available in Europe. But reaching agreement on a so-called pathway for making biosimilars has been an arduous process because these medications are much more difficult to make than pills and capsules because of a complex manufacturing process that may not yield exact copies. We spoke with Jonathan Pan, a manager at the Scientia Advisors consulting firm, about the implications…
Pharmalot: So was there anything surprising here?
Pan: The major surprise I see here is that FDA is creating a path of similarity versus a path of replication. Effectively, what they're doing, because of the complex nature of these products, is they're saying that, for any biologic agent, anybody can create a biosimilar, but that it may not be an identical product. At the end of the day, it's creating a great way of making a ton of non-inferior products to a particular reference product.
I'll give you an example. Let's say we're targeting some random biomarker. And let's say there's a product, a biologic that hits that biomarker and is making lots money. If I'm a biosimilar manufacturer and I want to target that product and the mechanism of action is relatively similar, all I have to do is, basically, run a trial that compares that biosimilar product to the reference product. And if the results are relatively close, under the draft guidance, FDA would approve the product as an appropriate alternative.
Pharmalot: Why is that surprising?
Pan: Generally, when you think about this, it's surprising they've left that open. There are so many targets in the marketplace and eventually you're going to run out of targets and just compete on efficacy claims. But now what they've done is, basically, said they won't require all the other clinical data and components that a new product would have to face.
Pharmalot: Aren't they going go to go on a case-by-case, though?
Pan: Obviously, they leave that language open and, of course, no guidance from FDA is set in stone, but at the end of the day, it's interesting how they worded this to mitigate the fact that compounds are very complex and because of that, there's more opportunity for companies to move their products to market. I think if a drugmaker wanted to pursue a biosimilar path versus the new molecular entity, they make take the biosimilar path, because it's a quicker route to market.
Look, take the rheumatoid arthritis market. If we have one anti-TNF inhibitor, all I have to do is show it's equivalent to how one of them works… I just have to make a decision to make a biosimilar and go to FDA and say I'll run a trial to show that it's safe and my antibody is going to be non-inferior. The FDA, according to the guidance, would say the product is non-inferior and, therefore, it will be approved as a biosimilar. That's versus going through a Phase I trial and recruiting patients, and a Phase II trial and recruiting patients, and a Phase III showing superiority for standard of care… They won't have to go through the regimented process. It'll be more abridged. As long as they can show in standard pharmacokinetic and pharmacodynamics tests that the product is non-inferior to the reference products. They'll be going head to head. They'll still have to go through safety checks and efficacy checks through clinical development plan, but what most pharmaceutical companies do is cherry pick… in this process, they'll simply try to compare to reference products.
Pharmalot: There were more hurdles expected, though.
Pan: I think most people were unsure about the stringency level of the similarity level and that FDA would be less tolerant.. and more concerned with interchangeability – going to the pharmacy and picking a biosimilar or a brand… Most thought FDA would be more conservative and err on side of interchangeability rather than similarity.. This opens new routes to market that previously weren't available.
Pharmalot: What, if anything do you see as potentially troubling?
Pan: There is a Pandora's box here. If implemented in its current state, I imagine there will be some interesting maneuvering. If I'm a pharmaceutical company and any product is at Phase I, I may not want to go through the full development process and instead say that I have a biosimilar and get to market as fast as possible. It's a new thought process pharma may or may not want to embrace. It's good for the pharmaceutical industry as a whole because it allows them to get products on the market that may not get on there otherwise. Elsewhere, FDA is really approving only clinically superior products from either efficacy or safety perspective. But now, instead of trying to increase safety or efficacy, if all these products in the pipeline are similar to a reference product, they would now have a chance of reaching market.
Pharmalot: That brings us to interchangeability…
Pan: The issue is they haven't really defined the interchangeabilty of a product. What's going to really happen is we'll see a lot of market confusion – similar but not the same. We're beyond the days of Zocor and simvastatin and we're now into Enbrel vs anti-TNF… This will require FDA to place more emphasis on post-marketing surveillance so doctors and pharmacists understand the implications of using a biosimilar. And if it's similar but doesn't necessarily mean it's the same thing, what does that mean, from a market perspective, for the adoption of biosimilars?
I like to use this example. Do you want to use a Dell computer or buy a bargain-based computer made in the middle of China when doing mission-critical work? Of course, everyone rushes to Dell. But the product made in China is probably similar and can do most of the same things. But when push comes to shove, FDA isn't focusing on interchangeability instead of similarity to get product to market, which presents a challenge… But I don't think the full extent of the implications are well known yet.
Pharmalot: Any thoughts on pricing?
Pan: It will really depend on the type of biologics we use – acute vs chronic – and the pricing will differ. It's too early to say it'll be this or that percentage (off). I think there will be a lot of factors and calculations in the health economics before we get a good pricing perspective. As for discounting, biologics are very expensive to manufacture and regulations required to do so are much more strict than for simple small molecules. And the cost of goods are much higher. And with the marketing exclusivity, you'll have a forced duopoly, since the biosimilar manufacturer gets some exclusivity, and price drops don't start to happen until you have multiple people in the game. So I don't see big discounts right away for these products…