February 13th, 2012 // 1:25 pm @ jmpickett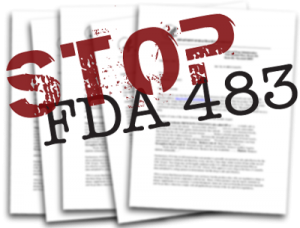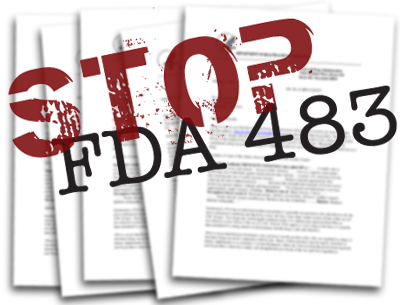 New Webinar With Highly Detailed FDA 483/WL Data!
In 2007, three people in Oregon and Washington quickly died after being administered with injectable colchicine, a treatment for gout. The deaths were attributed to super-potent doses – some vials later tested from the same shipment sent to the clinics where the patients were treated showed there was 640 percent of the level of colchicine noted on the label.
The vials came from a compounding pharmacy in Texas called ApotheCure and the episode triggered a searing round of debate over the veracity of compounding pharmacies. A former consultant for Public Citizen, for instance, referred to them as a "shadow drug industry…with little or no regulatory oversight (read here).
Now, ApotheCure and its owner, Gary Osborn, have been charged with two misdemeanor criminal violations of the Federal Food, Drug and Cosmetic Act in connection with interstate shipments of two lots of misbranded colchine, according to the US Department of Justice. The criminal charges follow civil charges already pursued by attorneys general in Oregon and Texas, where ApotheCure is based, the DOJ adds (here is the statement). ApotheCure and Osborn could not be reached for comment.
The criminal charges suggest the FDA is willing to take a tougher stance against compounding pharmacies, which are generally regulated by state boards of pharmacy, notes David Miller, executive director of the International Academy of Compounding Pharmacists. "FDA jurisdiction is usually over manufacturers, not pharmacies," he tells us.
"In this particular case, it appears, on the surface, there was a medication dispensing error, which unfortunately can occur at any pharmacy," he says. "This begs the question why the FDA and DOJ are pursuing criminal charges in a case that would, traditionally, be resolved at the state level and whether there were true state violations or interstate commerce violations."
This is at least the second time in recent months the FDA has taken a closer look at compounding pharmacies. Last November, the agency began an investigation into compounded versions of Makena, a newly approved drug for premature births, after the manufacturer provided samples of active pharmaceutical ingredients and finished product vials that failed FDA potency standards.
The FDA had previously maintained there would be no enforcement action against pharmacies that compound Makena "based on a valid prescription for an individually identified patient unless the compounded products are unsafe, of substandard quality, or are not being compounded in accordance with appropriate standards for compounding sterile products"