June 2nd, 2011 // 1:14 pm @ jmpickett
A former regulatory employee at the Merial animal health operation has filed a sensational lawsuit charging the Sanofi unit with deliberately covering up adverse event reports for its Heartgard Plus heartworm product for dogs and repeatedly rebuffing FDA admonitions to alter promotional material that overstated effectiveness.
The trouble began in 2006, when Kari Blaho-Owens joined Merial, which at the time was a joint venture between Merck and Sanofi, as head of global pharmacovigilance and began reviewing internal reports about Heartgard Plus. What she allegedly discovered was a scheme to resist efforts to update product information for vets and dog owners over concerns that sales would plummet. Most adverse events Merial received some years were for Heartgard Plus and a lack of effectiveness in dogs, the suit states.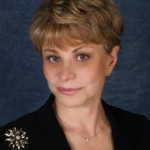 New Webinar – July 28 – Dangerous Documents: How to Avoid Landmines in Your FDA Documents and Emails
Speaker: Nancy Singer, President, Compliance-Alliance LLC, former DOJ attorney
Save $100 w/Offer Code 59100
Along the way, she allegedly came across a scientifically unsound internal investigation, a failure to properly record adverse events and falsified sales data needed for compiling pharmacovigilance reports. She was also told to destroy documentation by the regulatory affairs director after a class action lawsuit was filed in August 2009 over repeated Merial refusals to change Heartgard Plus labeling at the request of the FDA, according to her lawsuit. Her supervisor "cautioned Dr. Blaho-Owens that conducting a study may reveal data and conclusions that Merial might not necessarily want to uncover."
Merial officials had a track record of claiming their product was 100 percent effective and ignoring warnings from the FDA's Center for Veterinary Medicine, which issued letters in 2006 and 2007 . This pattern apparently occurred for years, and her lawsuit notes Merial failed to issue a 'Dear Doctor' letter even after its own 2005 internal investigation found problems.
"Merial fraudulently promoted and sold Heartguard as 100 percent effective despite its knowledge since at least 2002, that Heartguard products were substantially less than 100 percent effective in violation of FDA regulations. Merial knew well that the LOE (lack of efficacy) of Heartguard was increasing on an annual basis. Merial intentionally concealed this information from the consuming public and the veterinarians reselling Heartguard," the lawsuit states. Merial "chose to conceal this fact from the general public and to allow the fraud to continue to prevent significant loss of market share for its 'flagship' product, which would reduce Merial's profit margin tremendously."
Things went downhill for her, though, when she refused to destroy documents or end her efforts to further analyze lack of efficacy reports. Blaho-Owens subsequently reported those marching orders to Merial legal counsel and, for her trouble, was placed on a performance improvement plan. She later filed a complaint with the US Department of Labor and was fired last September.
UPDATE: A Merial spokesman comments: "Merial is aware of the lawsuit filed against the company by former employee, Kari Blaho-Owens. As a matter of company policy, we do not comment on the details of pending litigation or on employee-related issues. An earlier complaint by this employee has already been dismissed by the United States Department of Labor. At Merial, we stand by the effectiveness of our products. Merial is confident that the Heartgard brands are highly effective when used in accordance with their FDA-approved labels."
One of her contentions: Merial was combining serious and non-serious adverse event reports to the FDA. "By combining the serious cases with the non-serious, it would not be apparent from reading the summary in the (Drug Evaluation Reports) that there was an increase in the frequency of lack of efficacy cases over time for Heartguard Plus," according to the lawsuit. She charges Merial only gave the FDA a "high level summary" of the number of cases, the number of doses distributed and whether the numbers were statistically different from the preceding year. But there was no assessment.
Another allegation: After reviewing the 2005 internal investigation, she contends the statistical analysis used did not conform to recognized scientific standards, because it was not blinded, and the overall effort was conducted using "cherry-picked" data. Moreover, the study included and evaluated only 7 percent of the total number of "Heartgard Plus" adverse event cases.
Moreover, the methods to analyze data relied on the number of doses of "Heartguard Plus" that had been sold to determine a rate of lack of efficacy. But the rate was based on financial data that, she charges, had "serious and chronic problems in data integrity." Blaho-Owens, by the way, was not the only whistleblower. An accounting employee also filed a lawsuit alleging Merial falsified sales data.
Another nugget: Blaho-Owens found 'lack of efficacy' cases that had "the highest degree of customer compliance and the lowest degree of other confounding factors," and had been investigated by the Merial Technical Service group. What happened? "…compliance by the dog owner was found to be so substantial that Merial had agreed to pay for the heartworm treatment for the particular dog," according to her lawsuit.