August 1st, 2011 // 12:39 pm @ jmpickett
As we reported two weeks ago, Merck is accelerating its cost cutting and plans to eliminate thousands of more jobs (see our earlier story here). The drugmaker now plans to shed another 12,000 to 13,000 jobs by the end of 2015, which amounts to 12 percent to 13 percent of the 100,000 headcount as of the end of 2009, the year that Merck bought Schering-Plough.
Throwing people overboard should save $1.3 billion to $1.5 billion on top of the $3.1 billion in estimated savings from an ongoing restructuring plan, which includes closing numerous research sites and manufacturing plants. In all, Merck now hopes to save anywhere from $4 billion to $4.6 billion. Last year, Merck noted that plans called for eliminating 15,000 jobs by 2012.
Advertisement: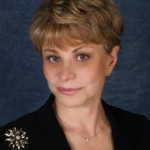 Dangerous Documents: How to Avoid Land Mines in Your FDA Documents and Emails
Totally Original, Interactive, 6-Hour IN PERSON Event featuring former DOJ Prosecutor Nancy Singer – Excellent ROI – Groups of 100+ Welcome! Invite Your Whole Team!
Ultimately, the Merck executive team would like to bring total headcount much closer to levels that existed before Schering-Plough was acquired; at the time, Merck employed about 53,000 people. Although the drugmaker this morning raised its earnings forecast and posted healthy gains for a few key meds – the Januvia diabetes treatment rose 30 percent to $779 million in sales in the second quarter – Merck must replenish its portfolio as patent expire on other big sellers.
Source: Pharmalot