September 2nd, 2011 // 12:34 pm @ jmpickett
Outsourcing is all the rage these days and some state attorneys general are no exception. Take the sprawling Vioxx litigation. More than one state attorney general has retained an outside law firm to help with efforts to recover money from Merck for allegedly defrauding the public over the heart risks associated with the painkiller, which was withdrawn in 2004.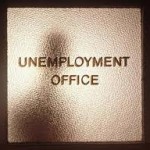 New Webinar: Avoid Your Career BEING RUINED By Product Recall
For instance, Kentucky Attorney General Jack Conway two years ago filed a lawsuit contending the drugmaker violated the state consumer protection act . The AG retained an outside law firm, Garmer & Prather, and agreed to a contingency-fee arrangement in which the attorneys will be paid a percentage of any penalties or other amounts recovered, according to this contract.
However, Merck argues this is over the line. The drugmaker, which is angling for any advantage to win the lawsuit, has filed a lawsuit claiming due process is being denied. Merck maintains Conway is not empowered to outsource this type of work. Moreover, in granting the law firm a stake in the outcome, Conway has injected "personal financial interest" into the prosecution and given the firm a say in decisionmaking that is out of public view.

Sept. 6 – Avoid the Dreaded Refuse-To-File, Plus Details on the 2012 eCTD FDA MANDATE
Speaker: Antoinette Azevedo, e-Submissionssolutions.com
"The contingency-fee arrangement thus creates a powerful incentive for contingency-fee counsel to focus single-mindedly on maximizing the amount of civil penalties recovered on behalf of the Commonwealth from Merck," the drugmaker argues in its suit. "Simply put, the contingency-fee arrangement amounts to a biasing influence, which, among other things, increases substantially the risk of overzealous prosecution. The pernicious consequences of the contingency-fee arrangement are exacerbated by contingency-fee counsel's lack of public accountability".
Whether this gambit will work is unclear. But if Merck is successful, the tactic could complicate efforts by other states that have retained law firms to help prosecute numerous drugmakers for such things as Medicaid fraud.. And if that happens, attorneys general with limited resources may find it more difficult to successfully pursue their cases, which, of course, is what Merck is hoping.
Source: Pharmalot