July 14th, 2011 // 12:48 pm @ jmpickett
Source: Pharmalot.com
Last year, Merck disclosed plans to save up to $3.5 billion by closing numerous research sites and manufacturing plants, and eliminate roughly 15,000 jobs by 2012, or roughly 10 percent of the total headcount that included the thousands of people who were part of the 2009 acquisition of Schering-Plough. Before the deal, Merck employed about 53,000 people.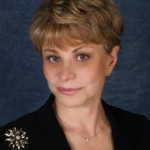 New Webinar – July 28 – Dangerous Documents: How to Avoid Landmines in Your FDA Documents and Emails
Speaker: Nancy Singer, President, Compliance-Alliance LLC, former DOJ attorney
By March, Merck managed to get the the headcount down to roughly 93,000 , which means another 8,000 or so jobs must still go. And sources say the layoff process is expected to accelerate shortly – most likely in early August – as the drugmaker continues its restructuring plan and looks for additional ways to save money.
That more pink slips will be handed out is hardly surprising, given that Merck telegraphed the cuts a year ago. Numerous departments have been winnowed in recent months, particularly the famed Merck Research Laboratories, which once led the industry in new discoveries but now struggles to replenish the pipeline. But employees remain anxious that still more cuts are being planned.
Increasingly, Merck execs are interested in bringing the headcount down still further, sources say, and are continuing to review still more operations, including reducing the scale of the research facility that was opened in Boston seven years ago. A Merck spokesman, however, declined to comment on any upcoming moves.'
Source: Pharmalot.com