July 23rd, 2013 // 1:24 pm @ jmpickett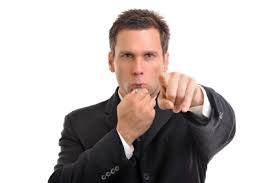 Latest FDA and cGMP Compliance News
Just three days after the DOJ engaged in a whistleblower suit against the drug company Mallinckrodt, the firm agreed to a fine of $.35 million to settle the charges that it paid out kickbacks to doctors to encourage them to prescribe drugs. This illegal activity caused both the Medicare and Medicaid programs to get hit with overcharges.
Mallinckrodt apparently paid doctors to participate in clinical studies, meetings and various speaker programs. In some cases the doctors were instructed to fill out forms that gave them various incentives to write more prescriptions for Restoril, a sleeping pill. the Tofranil antidepressant and the painkiller Magnacet, and also their generic equals.
The company has stated that it denies the charges in the case, but it decided to resolve the case before it dragged on too long.
New Webinar – The Hitchhiker's Guide to 483s and Warning Letters
The lawsuit also charged that two of these drugs, Tofranil and Restoril, were considered third rate and outdated, and kickbacks were needed to get them prescribed. These schemes started back in 2004 well before the drugmaker was started as a spin off for Tyco Healthcare. The lawsuit was filed in 2008 by a sales rep, who is going to receive $600,000 for his work, although he will have to pay out legal fees, the FBI reports.
This settlement is a fairly small deal for big drugmakers, especially as the feds got involved. Nevertheless, this case is a warning to Big Pharma that the feds are always on the hunt for any violations or wrong doing related to the Anti Kickback Statute.