February 8th, 2012 // 1:19 pm @ jmpickett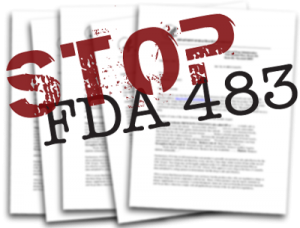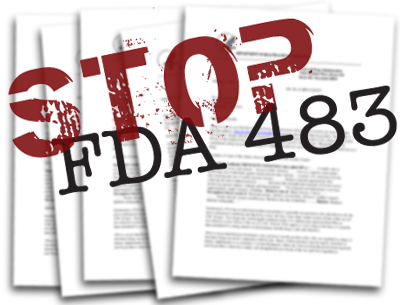 New Webinar With Highly Detailed FDA 483/WL Data!
Novartis' idled plant in Lincoln NE had its FDA inspections conclude on Jan. 20. Now the firm must mull over the extensive 483 findings.
The plant was voluntarily closed Dec. 19 to address a multitude of problems that have led to several recalls of Novartis over-the-counter products, including the entire Excedrin line. The plant also made pain killers for Endo Pharmaceuticals ($ENDP), which has been affected by the closure.
In a statement Monday, Novartis officials said "maintenance and improvements at the Lincoln site, where we voluntarily suspended production on December 19, 2011, to strengthen standards" are ongoing. The officials said the company was "committed to ensuring the highest standard for consumers who rely on our products, and will continue to work with the FDA to fully address their concerns." Novartis has set aside $120 million to address shortcomings at the plant and CEO Joseph Jimenez (photo) has told the investment community he is confident the plant will reopen mid-year.
But a deep dive into the latest inspection report indicates just how serious the FDA believed problems at the plant were, as well as the level to which standards will have to be raised to meet agency expectations. According to the FDA report, the plant was lax about maintenance, short on staff and training and complacent about some aspects of quality control that on many occasions led to the wrong drug showing up in containers. Among others, there were reports of Excedrin Migraine tablets also containing Excedrin caplets and regular-strength aspirin in an Excedrin Migraine geltabs carton.
The report said that as of Dec. 12, there were 1,360 unresolved consumer complaints, 1,332 major and 31 critical, and the backlog had been more than 1,000 since Aug. 30. The complaints included "foreign products in container, suspected tampering, foreign object, missing label, discolored product, partial tablet, chipped/cracked and crumbled product." The report said Novartis had to bring in outside consultants to help review complaints.
The FDA said line clearance practices didn't consistently remove all the tablets and capsules from packaging lines, and there were reports of various products found after a major clean in such areas as the "base of a filler dust collector, capper base, oil catch under capper, electrical cable tray, tray below the tiller, underneath electrical box," etc.
It said Excedrin tablets, as well as 28 assorted tablets, were found in troughs for Oxycodone ER, Percocet and others. It said the company failed to explain how the 28 various tablets, including Gas X, Soft Gels and others that were not even packaged in that room could have gotten there. The FDA said the company blamed it on "Human Error" and "Failure to Follow Procedure," without documenting who could have brought in the tablets and what procedure was not followed.
The FDA repeatedly found there were problems, including hundreds of consumer complaints dating to 2009, of chipped or cracked products, but corrections were not executed until this year. And it said investigations into complaints of the wrong drug found in a package were often closed with citations of mix-ups at the distribution or consumer level as likely causes, but with no evidence to support those contentions.
In its statement Monday, Novartis said the FDA's concerns are being addressed. The company "is committed to a single quality standard for the entire Novartis Group and we are making the necessary investments and committing the right resources to ensure these standards are implemented across our entire network."
However, the FDA says so far the Novartis "Quality Unit has failed in the responsibility and authority to monitor Quality systems designed to assure the quality of drug products manufactured and packaged at [the] firm."