June 17th, 2013 // 12:37 pm @ jmpickett
Latest FDA and cGMP Compliance News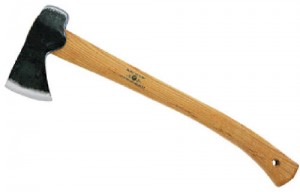 The new head of research and development at Merck, Roger Perlmutter, is making moves quickly to overhaul operations there, also known as Merck Research Laboratories. Some of the changes means that a number of top management roles were cut, such as franchise heads and site heads. The licensing unit is now also going to report to Perlmutter. He is searching for a new executive for that role.
Perlmutter had long aspired to run Merck's R&D program and wants to put his mark on the operations of the company as soon as possible. He wrote in a memo recently to employees that most at the company are frustrated with the governance at the company and how complex the organization is. That is why, he said, that he cut several management roles.
Download Your Free Sample  – the  Latest FDA 483 and Warning Letter Reports!
A spokesperson said that the reason for the cuts is because they want to streamline the operating model and manage their cost structure more aggressively. He also said that the new R&D design is intended to make sure that the leaders of the firm have the ability to take actions to encourage faster progress in the drug pipeline.
Some of the changes at Merck will involve some layoffs, but numbers have not been released yet.
Perlmutter arrived at Merck during a frustrating period when the company has not bee producing enough big selling drugs. The Januvia and Janumet diabetes drugs combined for $6 billion in sales in 2012, and Isentress, an AIDS drug, sold $1.5 billion. The Gardasil vaccine is also selling $1.6 billion a year. But the last decade has been a fairly bleak one at Merck.
Dennis Erb is going to be handling regulatory affairs and safety organization, and this role is going to be expanded to have more emerging market activities.