June 24th, 2013 // 12:37 pm @ jmpickett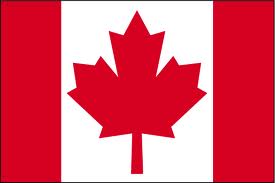 Latest FDA and cGMP Compliance News
The Maine legislature has been debating for months about how to allow citizens to access more affordable medicines. Now the legislature has voted in favor of a proposal that will let state residents buy prescription drugs from foreign mail order pharmacies, including the UK, Canada, Australia and New Zealand. The bill will now go to the governor's desk and he will probably sign it.
The bill was first introduced last summer after the ex-attorney general for Maine banned businesses in the state from buying drugs from overseas mail order pharmacies. He claimed that the laws of the state were being violated.
Download Your Free Sample  – the  Latest FDA 483 and Warning Letter Reports!
That move ended the ability for companies to purchase cheaper drugs from brokers in Canada. But many employees who work for the state and also for some companies, said that they could save over $10 million through buying online drugs overseas over a few years.
The assistant state majority leader and sponsor of the bill argues that people need to access life saving medicines at a low cost. He noted that the ban was put in place by a GOP administration. The sponsor of the bill is a Democrat. He also noted that the law would give Maine residents more health options.
That is possible, but the bill also could start up the debate again about importing Canadian drugs. This was big topic a few years back and was one of the big factors in the effort to stop counterfeit drugs. This issue has resurfaced of late because fake Avastin was found to have been purchased from plants in Canada.
In early 2013, PhRMA objected to the bill and said that the passage of it could endanger patient safety. The trade group stated that counterfeit drugs could enter the supply chain and that the savings citizens would obtain would be minimal at best.
PhRMA told the legislature to think about the safety/liability worries that are associated with importing drugs from overseas. It added that pharmacies often will claim to be Canadian, British or Irish online and may have no ties at all to those nations. Many pharmacies that are in these countries get their drugs from Thailand, the Philippines and Thailand.
In the past, FDA took actions against 4000 Internet pharmacies, such as filing criminal and civil charges, seizing drugs and shutting down websites. CanaRX is the broker in Canada that was shipping drugs to employees in Maine, and that company has been in trouble with FDA before for illegal activities that could harm consumers.
Pro consumer groups, such as the Partnership for Safe Medicines, claim that the Maine importation bill is too risky. The group says that whatever the cost savings that would occur, the health risks of counterfeit drugs are too great. FDA can't guarantee that these drugs are either safe or effective.
A Maine legislator disagrees, saying that FDA does not strongly consider drug importation, but then most US citizens do not get benefits from serious price negotiation that other countries do. So, US citizens pay more for their drugs.
What is your view on this contentious subject? Should patients have access to cheaper drugs, or are the risks of importation too high?