August 27th, 2013 // 12:13 pm @ jmpickett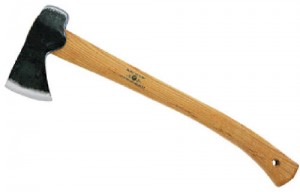 Latest FDA and cGMP Compliance News
Lonza, a Swiss contract manufacturer, is going to begin to shut down operations at a troubled biologics facility that is located in Hopkinton MA. This will eventually lead to the loss of about 250 jobs. Originally, there was no time frame for the move, but now the company is going to start the phase out in September.
The Boston Globe is reporting that the company will slash 100 jobs in September and another 100 by year's end. The company has said that it is part of the reorganization that the company is doing, but that operations will continue there for the rest of the year in a limited capacity.
Lonza has been struggling to get the facility into compliance with cGMP regulations, which has created supply problems for some clients. The plant has had cGMP problems since 2011, when it got a warning letter from FDA. That letter focused on bad batches of an API that it makes for Ontak, which is a cancer drug made by Eisai. However, it is the drugmaker Ipsen, based in France, that is reporting supply problems that are related to this plant. In the spring, it stated that they were having problems making the orphan drug Increlex because of the problems at this facility making the API. This suggests to us that Lonza has had serious problems overcoming cGMP concerns at the plant.
Last month, Lonza, which is a chemical and contract manufacturing company, stated that it was going to focus on the biologics business at its large facility in Visp, where it says that it has operated small and larger scale production for that API for years. The firm also shut down a plant based in Ireland early this year, and it plans to shut down a plant in France at the end of the year.
Lonza reports taht it has taken a $79 million charge to cover all of the costs of reducing the plant operations. It did add that it expects to save $107 million through 2015 from these moves. The changes at the Massachusetts plant do not affect the headquarters for Lonza at Portsmouth, NH, which currently employs 800 people.