April 20th, 2011 // 12:17 pm @ jmpickett
Following a February warning letter from the U.S. Food and Drug Administration, Anulex Technologies has had to adjust by having a round of layoffs.
President and General Manager Tim Miller declined to say how many people were let go but acknowledged that such letters were "extremely disruptive to business."
The Minnetonka-based medical device company develops products for soft tissue repair.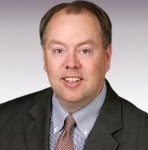 May 19 – Webinar – Former FDA Chief Council Sheldon Bradshaw – Warning Letter Update
Save $50 w/Offer Code 101250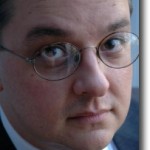 May 11 Top Selling Webinar – FDA Compliance Ace John Avellanet Presents – FDA Expectations of Senior Management
Save $50 Now with Offer Code 101250
The FDA had granted Anulex a 510(k) approval for the Xclose soft tissue repair system to be used for general and orthopaedic surgery. But after the company did a post-market study to see how Xclose performed when used to repair the annulus, the FDA took offense because the company had not applied for an investigational device exemption prior to doing so.
"You failed to submit an IDE application to the FDA and ensure that an FDA-approved IDE was obtained before allowing subjects to participate in the 'Randomized Study of Anular Repair with the Xclose Tissue Repair System,'" the warning letter said. "Specifically, you permitted the Xclose device, a significant risk device, … to be implanted in … 4 of the 750 subjects enrolled in this study prior to submission to FDA and FDA approval of an IDE application."
The annulus fibrosus is a strong, protective covering that shields the soft material located at the center of an intervertebral disc.
In an interview, Miller contended that the company had consulted with institutional review boards at 34 centers and none had advised getting an IDE from the FDA. Further, the company obtained informed consent from patients involved in the post-market study. He believes that the FDA has mistakenly exaggerated the risk of using Xclose in spine procedures.

"Repairing the annulus is an adjunctive procedure to a discectomy," he said. "The risk of approximating the tissue of the annulus fibrosus, following a discectomy procedure, is incremental. …"
Although Miller feels the warning letter is unfair, he knows such admonitions are not to be trifled with. As a result, all marketing of Xclose related to spine procedures have halted, leading to jobs and revenue loss; Miller would discuss neither. Currently there are 46 employees at the firm, he said. The website, including the company's logo, has also been modified to remove any links between Xclose and annular repair. However, a Google search managed to yield an old web page with the previous logo touting the company's ability to repair the annulus.
Regulatory filings show that the company has raised $66.4 million since late 2003. In a 2010 filing with the U.S. Securities and Exchange Commission, the company indicated it had revenue between $5 million and $25 million.
Miller said he hopes to meet with agency officials in May to impress upon them that using Xclose in annular repair is not highly risky and that an IDE, followed by a PMA application (pre-market approval) is not required. Aside from the time and money PMAs take, "it is not an appropriate pathway for the product," Miller said.
Meanwhile, Anulex's previous CEO Rich Lunsford has left the company. Board member Buzz Benson, managing director at Minneapolis-based venture capital firm SightLine Partners, said via e-mail that Lunsford's departure is unrelated to the FDA's February warning letter. He declined all other comments other than to say the company is working with the FDA to resolve the issue.