April 20th, 2011 // 12:19 pm @ jmpickett
Johnson & Johnson's (JNJ) stent franchise continued to slump and cede business to rivals in the first quarter, and J&J offered no updates on a stalled project for a new device that could help revive its fortunes.
J&J's stent-making Cordis unit faces numerous challenges, including the effects of recent U.S. sales-force cuts, the loss of a key delivery catheter and regulatory tangles. Rising competition from Abbott Laboratories (ABT) and Boston Scientific Corp. (BSX) has long squeezed sales of Cordis' "Cypher" heart stent, but analysts expect these emergent issues will add more pressure.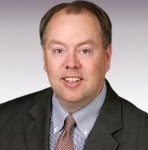 May 19 – Webinar – Former FDA Chief Council Sheldon Bradshaw – Warning Letter Update
Save 50% w/Offer Code 1012199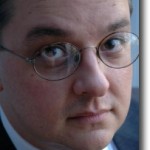 May 11 Top Selling Webinar – FDA Compliance Ace John Avellanet Presents – FDA Expectations of Senior Management
Save 50% Now with Offer Code 1012199
Overall, Cordis sales cover a fast-growing business for treating a common rhythm disorder, but they still slipped 5.5% to $635 million in the recent quarter, falling short of analyst forecasts.
Rapidly declining Cypher sales were the culprit. The stent's world-wide sales plunged 41%, excluding the impact of currency rates, while its estimated share of the global, $4 billion market fell to 12%.
JPMorgan pegged J&J's stent issues to overall market weakness and the effects of combining two different U.S. sales forces. J&J recently acknowledged this consolidation move included an unspecified number of Cordis layoffs, and said Tuesday the changes might cause shorter-term turmoil.
It was the right move for the long-term health of the business, "but I wouldn't be surprised if there was a potential impact," J&J Chief Financial Officer Dominic Caruso said on a conference call with analysts.
The health-care company posted better companywide results than Wall Street expected, helped by the weaker U.S. dollar and some signs of improvement following a downturn in health spending. Shares recently traded up 3.1% to $62.36.
The soft stent sales were an exception, and one that carries increasingly less weight for J&J. Already last year, after a long period of market-share declines, J&J's drug-coated stents represented just 1% of its overall $61.6 billion sales tally. J&J on Tuesday left stent sales specifics out of its earnings release, after years of breaking out such details, a move that reflects the devices' dwindling importance.
"The business has been plagued by share losses due to a lack of new products," Collins Stewart analyst Tao Levy said.
Cordis is working on a key follow-up stent, called Nevo, but the project is in limbo with no clear timelines for moving forward. J&J disclosed six months ago that Nevo was on hold so the company could modify a problem balloon catheter. It offered no updates on Tuesday.
"We're obviously very disappointed that the program's delayed," Caruso said in an interview, where he declined further comment on the matter.
While Cordis tries to get Nevo on track, it's dealing with another catheter issue. This month marks the end of a U.S. agreement through which Abbott supplies the most commonly used catheters for delivering Cypher stents. Cordis has said it has a reserve stockpile and is seeking Food & Drug Administration approval for its own version, but it's also focusing Cypher supplies on top U.S. customers amid uncertainty about when approval might come.
The company has to resolve some issues raised in an FDA warning letter before it's likely to get that catheter cleared. Caruso said the company is working on that front and is assuming approval in the second half this year.