June 4th, 2013 // 12:50 pm @ jmpickett
Latest FDA and cGMP Compliance News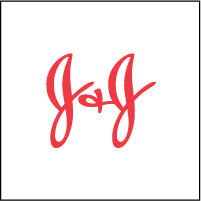 Johnson & Johnson and the term 'recall' are becoming one and the same, it seems. The most recent example is the birth control pill Cilest, which has had 32 million boxes pulled in 43 countries. The reason is that the active ingredient dissolves slowly and does not provide the optimum contraceptive protection.
J&J notes that the risk to consumers is low and there is no effect on safety of the product. The recall is occurring at the pharmacy and wholesale level and does not include the US at this time. Right now 179 batches are in the recall and each batch consists of 180,000 boxes.
This recalls is one of many that have occurred lately, just as J&J came out with a new corporate image campaign. The idea is to convince consumers to trust J&J again and to look past all of the manufacturing problems of recent years.
Download Your Free Sample  – the  Latest FDA 483 and Warning Letter Reports!
But the problems continue. In Brazil, there were 3 million bottles of liquid Tylenol pulled because of dripper problems that could cause an overdose. An insulin pump was pulled because of false alarms that could cause a user to use insulin without need. Also, 2 million packages of KY Jelly were pulled because of changes in the product that required new FDA regulatory submissions.
In South Korea last month, authorities said they would prosecute the CEO there and would ban several of their products after J&J violated cGMP regulations and did not tell authorities of changes in their production process. The problem was that too much active ingredient could be used in Children's Tylenol.
Of course, J&J is a huge company, and there are going to be product recalls in such a global giant. But, J&J is definitely suffering from systemic problems in their manufacturing processes and these problems have shaken the company. The firm has had a consent decree, major managerial changes, shareholder lawsuits and even a congressional investigations. The new CEO Alex Gorksy says that he intends to fix the problems, but the recalls continue.