July 18th, 2013 // 1:56 am @ jmpickett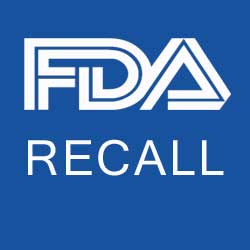 Latest FDA and cGMP Compliance News
Johnson & Johnson has reached a settlement to pay $23 million to finish off a lawsuit from investors who say that the firm was concealing failures in quality control that resulted in a sweeping recall of medicines for children, which led to safety concerns for some users of the drugs.
The settlement was filed this week in US federal court in the state of New Jersey. It has to be approved by the judge that is overseeing the suit. J&J has not admitted liability or any wrong doing in this settlement.
J&J noted that it maintains that the claims in the suit do not have merit. The company stated that it settled because it wanted to avoid the distraction and the expense that is associated with contesting it.
Johnson and Johnson had to take about 40 OTC products off the market in 2010. One of them was Children's Tylenol, in what FDA said was the biggest recalls of kids' medicine in the history of the agency.
The recalls were orders after FDA auditors noted that there were several problems with the firm's plant in Fort Washington PA. Some of the problems included bacterial contaminants in active pharmaceutical ingredients and extremely dirty equipment. The facility had to be closed temporarily, and FDA issued warning letters and 483s, which indicate substantial problems that can affect public safety.
Later, shareholders filed a class action suit against J&J. They stated that J&J had cut back on QC efforts before the recalls and tried to conceal the cuts from investors and the general public. Once the recall came out, share prices plunged.
J&J also has been accused of attempting to duck publicity by hiding facts about these recalls. One of them was the plotting of a 'silent' recall for Motrin. This is where several third parties quietly took Motrin bottles from store shelves to avoid bad PR