June 16th, 2011 // 1:15 pm @ jmpickett
Johnson & Johnson is giving up on heart stents. Hundreds of thousands of patients around the world carry these amazing implants but apparently not enough.
The company's name is synonymous with the development of heart stents and the huge market it created.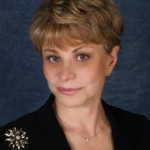 New Webinar – July 28 – Dangerous Documents: How to Avoid Landmines in Your FDA Documents and Emails
Speaker: Nancy Singer, President, Compliance-Alliance LLC, former DOJ attorney
Save $100 w/Offer Code 59100
Like a lot of pioneers, however, they let it slip away. History is littered with similar tales: Xerox's copiers, Nokia's cell phones, Atari's videogames — all products instantly recognized as famous firsts.
Johnson & Johnson made a big push recently to recapture its once-dominant position in the drug-coated stent market, culminating in its $1.4 billion purchase of Conor Medsystems in 2006, whose product pipeline was supposed to include the next generation of heart stents. It clearly didn't pan out.
Cost was the main reason J&J gave for throwing in the towel. The amount of money needed to develop and clinically test newer, better products was just too much. Meanwhile, stent prices are under heavy pressure as late entrants crowd the field, and the market itself isn't growing fast enough to make it worthwhile. In other words, per-patient profit margins are too thin.
On the one hand, this is a business decision, pure and simple. But it relinquishes J&J's leadership role in a specialized sector or its own creation. It's also going to cost about 1,000 jobs at manufacturing facilities in Puerto Rico and Ireland, both struggling with high unemployment.
So who is going to fill J&J's empty shoes? Boston Scientific Corp. /quotes/zigman/220154/quotes/nls/bsx BSX +2.82% gets the market's nod. Its shares jumped as much as 4% on J&J's announcement while analysts tacked a few cents to its per-share earnings that otherwise would have gone to J&J. Read about Boston Scientific's share price jump.
But it's a strangely hollow victory. Boston Scientific isn't building market share as much as it is filling an empty space.
Vacancies create dislocations. In an industry with a history of snapping up products, patents and expertise, some analysts are now asking whether J&J's sudden exit from the stent market might unleash a new round mergers and acquisitions in other areas of the cardiology sector.
That would set a few hearts racing. Time to line up potential contenders.