April 18th, 2011 // 1:13 pm @ jmpickett
Johnson & Johnson issued yet another recall Thursday, this one for about 57,000 bottles of a widely used epilepsy pill, because of complaints about a chemical odor.
The health care giant said it is recalling two lots of 100-milligram tablets of Topamax, sold between Oct. 19 and Dec. 28, 2010. The lot numbers are OKG110 and OLG222. J&J said fewer than 6,000 of the bottles are believed to still be on the market.
J&J said only that the pills were sold in the U.S. and Puerto Rico.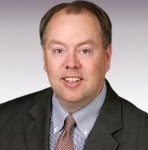 May 19 – Webinar – Former FDA Chief Council Sheldon Bradshaw – Warning Letter Update
Save 50% w/Offer Code 1012199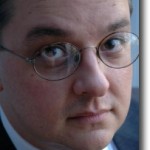 May 11 Top Selling Webinar – FDA Compliance Ace John Avellanet Presents – FDA Expectations of Senior Management
Save 50% Now with Offer Code 1012199
The New Brunswick, N.J., company has now issued 22 product recalls, involving well over 300 million bottles of medicines, since September 2009.
Many of the recalls involved widely used non-prescription drugs such as Motrin and Children's Tylenol. The reasons have ranged from metal and other contaminants, to nauseating odors and packaging issues. Joint replacement systems so painful they required corrective surgery were also recalled, as were contact lenses that irritated eyes, along with potentially contaminated syringes full of the anti-psychotic drug Invega.
The high-profile lapses have tugged at J&J's revenue, profit and stock price, as well as its once-stellar reputation.
On Thursday, Johnson & Johnson said it had received four consumer complaints of an odor believed to be a chemical called TBA, or tribromoanisole, a byproduct of a chemical preservative sometimes used on shipping pallets.
J&J said "a very small number of patients have reported temporary gastrointestinal symptoms," but TBA is not considered toxic.
The same issue was linked to some of its previous recalls.
Lost revenue stemming from recalls and the lengthy closure of a plant in suburban Philadelphia reduced J&J's 2010 sales by $900 million.
In the fourth quarter, J&J posted a 12% profit decline and a 5.5% drop in sales.
The latest bad news for J&J comes just five days before it is scheduled to release first-quarter results.
In January, J&J forecast 2011 earnings per share of about $4.85, well below analysts' expectation of $4.99 a share for 2011.