August 20th, 2013 // 1:51 pm @ jmpickett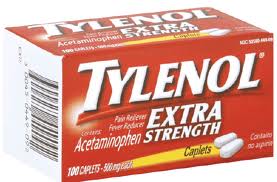 Latest FDA and cGMP Compliance News
Johnson & Johnson is saying that its highly troubled manufacturing plant in Fort Washington, PA is going to be ready for an FDA cGMP audit next month. This is according to J&J CFO Dominic Caruso. That plant is a major manufacturing hub for many important OTC products, including Tylenol, but it was closed in 2010 due to serious cGMP problems and later was the reason J&J got a consent decree.
Last week the company stated that 19 of the quality system elements of the plant passed an audit that was done by Quantic, which is a consulting firm that J&J brought in to ensure that all cGMP regulations are being adhered to. This disclosure was done in a newsletter that was sent out to McNeil Consumer Healthcare workers.
The next step now is for this facility to get its certification of compliance. Quantic is also responsible for this and then is going to turn it into the FDA. There is no timetable for this happening, but J&J says it could take up to six months. The remediation is going to cost J&J at least $100 million. Some sources tell us that the final amount could be a staggering $500 million.
This employee newsletter is being sent around to boost morale after some of the big troubles that this McNeil unit has had in the last several years. The problems caused many product recalls, including for Motrin and Tylenol. The company also lost a good deal of credibility, space on shelves, revenues and hundreds of jobs also were lost at the Fort Washington plant.
J&J also has missed on its goals to reopen the plant. In 2012, J&J execs promised that the facility would be open by the end of 2012, but they had to back track. It turns out that rebuilding an entire plant to be cGMP compliant takes a lot of work.
But, there is no doubt that passing the QSE audit is a big deal. The big hurdle is going to be showing FDA that the plant is good to go, and then showing the federal judge that their consent decree is being complied with. Only at that time will the plant be able to open its doors and start supplying those OTC drugs again.