May 2nd, 2011 // 1:22 pm @ jmpickett
In the 1990s, the Food and Drug Administration felt the heat when AIDS activists marched in the streets, shouting about how bureaucratic foot-dragging meant that patients died while waiting for new drugs. The FDA listened. It started completing safety and effectiveness reviews faster.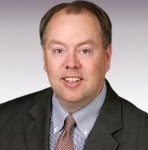 May 19 – Webinar – Former FDA Chief Council Sheldon Bradshaw – Warning Letter Update
Save $50 w/Offer Code 101250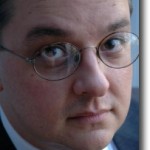 May 11 Top Selling Webinar – FDA Compliance Ace John Avellanet Presents – FDA Expectations of Senior Management
Save $50 Now with Offer Code 101250
Now, venture capitalists and their friends on Capitol Hill are on the move, applying pressure to get the same result.
Done right, this could be a healthy way to keep the FDA on its toes. But if the lobbyists and their allies in Congress overreach, this could hobble the agency and turn the pharmaceutical and medical device industry into a lightly regulated Wild West.
(Remember how that turned out for financial services in 2008?)
The latest effort to shake up the FDA is in its early days, but it is progressing, and this time the central battleground is medical devices, and the rallying cry is save US jobs.
The National Venture Capital Association and medical device trade groups argue that the FDA, stung by high-profile safety controversies in recent years (stents, Vioxx, Avandia), has become so fixated on risks that it is stifling innovation in an industry where the United States has a competitive edge. FDA reviews of medical device applications, critics say, have become maddeningly slow, expensive, opaque, and unpredictable, and US investment in medical technology is declining.
Companies have been testing and marketing their products in Europe first, they say, and now jobs and operations are moving to Europe.
None of these arguments are new, but there are signs VCs and industry groups might get their way.
"I do think the pendulum is going to swing back for us,'' says Ross Jaffe, a managing director at Versant Ventures in Menlo Park, Calif. "The FDA got bogged down and it took pressure from AIDS activists and Congress to go back toward a middle-of-the-road path. Now it's become too risk-averse. It will take pressure from industry and Congress to get it back to a middle ground.''
Democrats and Republicans in Congress and the White House are paying attention, Jaffe says. Leaders in the biotech drug business are making similar arguments, he says.
Self-serving arguments about the need to overhaul the FDA have gone nowhere in the past, but this time the industry has been offering more data to back up its arguments.
In November, medical device entrepreneur Josh Makower released an industry-supported survey of 204 companies; about 85 percent said European regulators were predictable, compared with 22 percent who said that about the FDA.
Companies that spoke to the FDA about running clinical studies for low-to-moderate risk medical devices said it took an average of 31 months to get the devices approved, compared with seven months for comparable applications in Europe. For higher-risk devices, it took 54 months here, and 11 months in Europe.
Two months later, PricewaterhouseCoopers weighed in with a report that the United States is still number one in medical devices, but the leadership is eroding.

The FDA appears to be listening. In February, Jeffrey Shuren, who heads the FDA center for review of medical devices, said the agency proposed an "innovation initiative'' to speed up reviews.
"We must assure that our oversight doesn't stifle innovation — but rather encourages innovation while maintaining a commitment to safety and effectiveness,'' Shuren said in remarks posted on the FDA website.