June 26th, 2013 // 6:45 pm @ jmpickett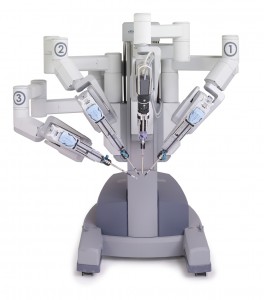 Latest FDA and cGMP Compliance News
FDA stated this week in a 483 to Intuitive Surgical that the firm broke mandatory cGMP regulations when it warned customers about problems with its da Vinci surgical robot without telling regulators first.
According to the recently released 483, between Jan. 2010 and Dec. 2011, the firm had 134 complaints and filed a total of 83 MDRs that were related to tip cover problems with the surgical robot.
FDA stated that in Oct. 2011, Intuitive Surgical sent out a letter to customers with recommendations and suggestions for the correct use of instruments that had tip covers, and for the proper generators that should be utilized with monopolar devices and instruments.
This correction was a response, FDA stated, to the complaints about arcing through tip covers that were damaged, which could cause patient injury.
Arcing happens when the electrical currents jump inside the body during surgery.
Intuitive stated this week that the letter it sent to its customers during that period was merely a reminder of the labeling that had been cleared by FDA, to remind users about proper usage. The firm noted that the 483 observation was that it failed to report the letter to FDA. But it was documented as a nonreportable field action to FDA, as it did not change any labels that had been FDA approved.
Intuitive is also dealing with mounting litigation costs from patients who say that they were injured due to poor training programs. Intuitive came out on the winning end on the first case, where it ducked $8 million in damages due to a jury decision, but there are dozens of other cases still pending.