June 26th, 2013 // 1:49 pm @ jmpickett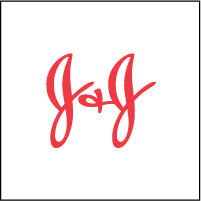 Latest FDA and cGMP Compliance News
In another big blow to the efforts by Johnson & Johnson to improve its reputation after many cGMP manufacturing issues, the government in western India is upholding a recent decision to cancel J&J's license to make cosmetics in a factory in Mumbai.
In March, the Indian FDA cancelled the license after it found 16 batches of talcum powder at a plant in 2007 in Mulund were sterilized with a chemical – ethylene oxide – that can cause cancer and vomiting. The Indian regulator stated that J&J failed to register this process and did not conduct any tests to see if there were traces of ethylene oxide in the powder.
The commissioner of the Indian FDA stated that J&J failed to come up with data to see if there were traces of ethylene oxide. He also stated that the firm released the product into the market and exposed some babies to carcinogens. This is illegal, irresponsible and highly objectionable, the commissioner said in a recent interview.
J&J has commented in the US press that it is disappointed with the decision in India about the cosmetic manufacturing license. J&J stated that it has been making cosmetics in the Muland plant for 40 years and has a strong record of quality and safety.
This infraction occurred 6 years ago, but the recent decision comes at a tough time for J&J. It is trying hard to boost the quality of its cGMP manufacturing plants and to improve confidence in its QC systems all over the world. J&J has been recalling many products in many countries in recent years. Just this month, J&J pulled 33 million boxes of the birth control pill Cilest in 43 countries. The problem is that the active ingredient is dissolving too slowly and reduces the contraceptive effects. In Brazil, more than three million bottles of liquid Tylenol were pulled because of a malfunctioning dripper.
In May, South Korean officials stated they wanted to press criminal charges on Janssen and it also banned several drugs after the firm had violated many cGMP regulations and did not tell regulators about its recent changes in production processes, which could have allowed high levels of active ingredient in Children's Tylenol.
Other products that have been recalled in the last few years include KY Jelly, Accuvue contact lenses, Sudafed, Rolaids, Tylenol, Motrin and Benadryl.
Of course, a large company such as J&J will have product recalls but there have been many recalls and many incidents of cGMP violations. These problems led to a consent decree with the FDA in the US and many managerial changes. There also have been many J&J shareholder lawsuits.