May 31st, 2013 // 8:36 pm @ jmpickett
Latest FDA and cGMP Compliance News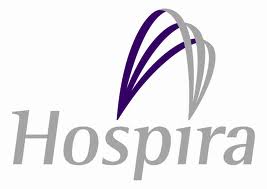 The executives at Hospira have been collecting warning letters and 483s from FDA like baseball cards the last few years, it seems. Let's do a count, shall we? In the last year, Hospira received:
4 warning letters, including one just issued to an Indian plant
6 483s
7 more 483s from 2011
There have been many serious cGMP issues that affect how the firm produces injectable drugs and also how it produces its infusion pumps, which had an import ban recently. But month by month, Hospira keeps saying that they are making progress, but FDA continues to issue reports and letters showing more cGMP problems. This week, Hospira claimed that most of the problems will be solved this year, but an investor note cautioned that some of them will still linger after 2013.
Hospira is focused on remediation, according to the CEO, F. Michael Ball. He noted that the company brought in a new head of operations, new quality chief a new regulatory head and also a new medical officer. All of the five plants in the US have new managers too. All of the new leadership shows how systemic the drug manufacturing problems at Hospira are.
There is no doubt that the company has been beset with leadership problems. Last year, the firm hired John Elliott from Cherokee Pharmaceuticals, and he also spent 25 years at GSK. He was described by the firm as a very experienced global leader with a lot of experience with injectable drugs.
But he was replaced in April. Hospira moved Matt Stober to VP of Operations, which means that he now supervises manufacturing science, engineering, healthy and safety, procurement and the supply chain. But Stober was hired for a different role two years ago.
While the company plays musical chairs, there is speculation about what FDA is going to do now. Some think that the agency will put down a consent decree. But others think that FDA is hesitant because Hospira makes so many important drugs. There could be shortages if a consent decree is issued.
For example, FDA is using regulatory discretion to get Fresenius Kabi to bring in drug ingredients from overseas to make various intravenous drugs that are used in premature babies. At the end of its press release, FDA stated that other drug companies are trying to boost supply of these drugs. One of these companies is Hospira.
Some think that FDA is issuing the blizzard of 483s and warnings to provide strong evidence for when they issue a consent decree. But they are biding their time for now so that there is not a serious drug shortage.
An analyst for RBC Capital Markets believes that enforcement action is very likely. If FDA is issuing this number of warning letters, it does not make sense that they would not take  a strong action, regardless of potential shortages, according to the analyst.