April 27th, 2011 // 11:12 am @ jmpickett
A Food and Drug Administration staff review of Merck & Co.'s proposed hepatitis C drug boceprevir has raised safety concerns about anemia and other blood disorders.
But the review also said it agreed with Merck's analysis showing adding boceprevir to other drugs currently used to treat hepatitis C was significantly more effective at treating the condition. Broadly, two studies submitted to the FDA in support of boceprevir showed more patients responded to treatment by achieving a so-called sustained virologic response. However, certain groups such as African-Americans and patients with more advanced hepatitis C didn't respond as well.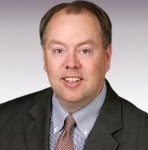 May 19 – Webinar – Former FDA Chief Council Sheldon Bradshaw – Warning Letter Update
Save 50% w/Offer Code 1012199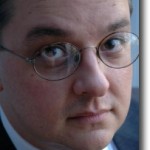 May 11 Top Selling Webinar – FDA Compliance Ace John Avellanet Presents – FDA Expectations of Senior Management
Save 50% Now with Offer Code 1012199
Boceprevir faces a review by the FDA's Antiviral Drugs Advisory Committee on Wednesday. A similar product, telaprevir, from Vertex Pharmaceuticals Inc., will be reviewed by the panel on Thursday. Both drugs are widely expected to be recommended for approval, as they have shown strong effectiveness in improving the cure rates in patients that use standard therapy for the liver disease. Both drugs are known as protease inhibitors, which are designed to block an enzyme that helps the hepatitis C virus replicate.
Hepatitis C is a liver disease caused by infection with the hepatitis C virus, which is spread when the blood of an infected person enters the body of someone previously not infected. The Centers for Disease Control and Prevention said most people become infected by sharing needles or other equipment used to inject drugs, although the agency said people who receive body piercings or tattoos with nonsterile instruments are also at risk of becoming infected with hepatitis C. About 3.2 million Americans are infected with hepatitis C.
The FDA posted a review of boceprevir on its website on Monday. The main safety issue the agency raised with regard to boceprevir was an "increased frequency and severity of anemia" or a decrease in the number of red blood cells when boceprevir is added to pegylated interferon and ribavirin, two other drugs currently used to treat hepatitis C.
The agency also said there was an increased number of reported psychiatric symptoms of "suicidal and homicidal ideation" in the boceprevir arms of the studies compared to the control groups. However, the FDA said "it is difficult to make any meaningful clinical conclusions from this observation." Reports of suicidal ideation occurred in fewer than 1% of patients in the studies.
The FDA advisory panel is being asked to vote on whether it thinks the available data support the approval of boceprevir. The vote will amount to a recommendation about whether the panel thinks the agency should approve the product. The FDA is not required to follow the advice of its advisory panels but usually does.
The panel will also be asked to discuss whether certain patients, such as African-Americans, should receive longer therapy with boceprevir.
Merck, in a document also posted on FDA's website, said boceprevir "fulfils a significant unmet medical need" for the treatment of hepatitis C infection. Merck has proposed a brand name of Victrelis for boceprevir.