June 24th, 2011 // 12:31 pm @ jmpickett
As an outgrowth of manufacturing fraud to which GlaxoSmithKline pled guilty last year, the drugmaker has now agreed to pay $40.8 million to 37 US states and the District of Columbia. This comes on top of a $750 million payment to settle criminal and civil charges related to numerous production problems – contaminated meds, mislabeled packaging and incorrect dosages – at a facility in Cidra, Puerto Rico.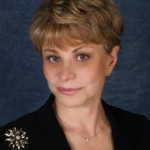 New Webinar – July 28 – Dangerous Documents: How to Avoid Landmines in Your FDA Documents and Emails
Speaker: Nancy Singer, President, Compliance-Alliance LLC, former DOJ attorney
Save $50 w/Offer Code 101250
Under terms of the agreement, Glaxo and its SB Pharmco Puerto Rico unit will each share in the total payout. "Drug manufacturers have a responsibility to engage in strict quality control, and to ensure the products they send to market are pure and unadulterated," New Jersey Attorney General Paula Dow says in a statement. "We are committed to ensuring they meet that responsibility"
The attorneys general alleged Glaxo and its Puerto Rico subsidiary engaged in unfair and deceptive practices when they made and distributed four drugs, citing substandard manufacturing processes between 2001 and 2004. The drugs were the Kytril antinausea med, the Bactroban ointment, the Paxil CR antidepressant Paxil CR, and the Avandament diabetes drug. The Cidra plant was closed in 2009 .
The fraud was disclosed by Cheryl Eckard, a former Glaxo global quality assurance manager who filed a whistleblower lawsuit and walked away with a payout of at least $96 million. At the time the settlement was announced with the US Department of Justice last October, no individual Glaxo execs or managers were held accountable, but a spokeswoman for the US Attorney in Boston, which pursued this case, said the investigation was ongoing.
In a statement, Glaxo says it "chose to settle the matter, which it initially disclosed in its 2010 fourth quarter results and its 2010 annual report, to avoid the expense and uncertainty of protracted litigation and trial. The company did not admit to any wrongdoing or liability of any kind under these states' consumer protection laws in this settlement." The drugmaker adds that the Cidra plant was closed due to "declining demand" for medicines made there and the plant was sold last year.