August 12th, 2011 // 12:58 pm @ jmpickett
As Washington looks to shrink overwhelming deficits, the pharmaceutical industry is gearing up to fight any plan to seek more discounts and rebates for Medicare. Having contributed $112 billion to health care reform last year, drugmakers are bolstering their lobbying efforts and are warning that any move to extract more money will cost them a collective $20 billion and jeopardize 260,000 jobs.
Advertisement: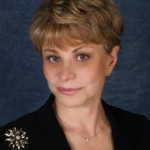 Dangerous Documents: How to Avoid Land Mines in Your FDA Documents and Emails
Totally Original, Interactive, 6-Hour IN PERSON Event featuring former DOJ Prosecutor Nancy Singer – Excellent ROI – Groups of 100+ Welcome! Invite Your Whole Team!
"We made a contribution to the Affordable Care Act that was substantial and fundamental," Pfizer ceo Ian Read tells Bloomberg News. "We are only 10 percent of the health-care spend in the United States, and we are the most efficient part of that." And he adds that Pfizer will "oppose any further changes" to Medicare.
The industry is centering on the Medicare Part D drug benefit, which covers Medicare patients as well as dual eligibles, or more than 8 million people who qualify for both Medicare and Medicaid. Since Medicare pays higher prices for these patients than Medicaid, pharma believes offering additional discounts to cover mostly low-income elderly and disabled patients amounts to price controls.
But further discounts are, by no means, guaranteed. As Sanford Bernstein analyst Tim Anderson wrote in an investor note earlier this week, Democrats may target Medicare Part D discounts, but "they are anathema to many Republicans who want less, not more, government involvement…there is no useful detail yet on what will actually happen to drug spending."
Meanwhile, across the pond in Spain, government payments for drugs and another round of price cuts may threaten pharma jobs. Pharmacies in one region to shut for a day in protest. "We'll have to make the needed adjustments, perhaps not marketing some medicines, and very probably laying people off," an unnamed exec at one major international drugmaker tells Reuters.
Spain's 17 autonomous regions reimburse pharmacies for filling prescriptions from the National Health System and also pay drugmakers for meds used in public hospitals, using transfers from the central government. Drugmakers are now having to wait as long as two years for payment from the heavily indebted regions, which have agreed to cut spending even more steeply this year, Reuters writes.
Socialist Prime Minister Jose Luis Rodriguez Zapatero plans to approve cost-cutting measures next week that include cutting prices by 15 percent on brand-name meds that have been on the market for 10 years and have no generic alternatives. Drugmakers, which employ 40,000 people, are lobbying against the cuts and complain they already lost nearly $3 billion after prices were slashed last year.
Spanish spending on National Health System prescriptions dropped 11 percent in the first half of 2011 compared with the same period last year, according to Reuters, citing figures from the health ministry. Meanwhile, the Spanish government is also requiring doctors to use generic drug names on prescriptions.
"The autonomous communities must define their priorities, whether it's more important to pay for an official car or pay for medications," Luz Lewin, technical and quality director for Cofares, Spain's biggest drug distributor, tells Reuters. On average, the National Health System now takes 410 days to pay drugmakers for meds used in hospitals. At the end of March, the health system owed suppliers $7.4 billion, up 11 percent from the end of 2010, according to industry association Farmaindustria.
Source: Pharmalot