September 8th, 2011 // 12:35 pm @ jmpickett
Early last month, Genzyme infuriated patients who take its Fabrazyme drug with the surprise news that unspecified quality control problems had disrupted supplies. This was disclosed just one week after letters were sent saying August meds, although in limited supply, would be available. Instead, Genzyme expressed uncertainty about when Fabrazyme would become available at all.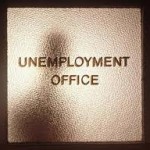 New Webinar Sept. 13! Avoid Fines, Job Loss and Consent Decrees – Warning Letter Rapid Response by FDA Chief Council
Huge Sale – Regular Price $349 – Click Here to See Sale Price!
And so last week, Genzyme issued an apology by way of a letter sent to healthcare providers, who were belatedly informed that "an unexpected delay related to our quality release process" caused the latest shortage. The letter goes on to say that limited supplies slated for August and September will be shipped, but there is still no news on when full-scale supplies will be resumed .
"Unfortunately, this type of delay can be hard to predict and we do not always know how long it will last. This delay was particularly regrettable as it occurred so soon after we had communicated the timing of August shipments," writes senior director of US medical affairs Daniel Gruskin. "Given the timing and duration of the delay we now want to take this opportunity to update everyone, and to apologize. We realize that this delay has made it difficult to plan for infusions and has been confusing and inconvenient for both patients and healthcare providers."
The summer mishap was compounded by conflicting information released to investors in late July in which Genzyme appeared to suggest an unspecified supply problem that would cause the biotech to miss a production milestone tied to the Sanofi purchase . However, the update was issued just two days after patients were initially told to expect some amount of Fabrazyme in August .
The recent confusion and ensuing flap was only the latest setback for the beleaguered biotech, which is now part of Sanofi, and Fabry's disease patients, who have suffered supply disruptions and shortages for more than two years thanks to manufacturing problems at an Allston Landing, Massachusetts facility. These led to a consent decree, a $175 million fine and a remediation plan that has missed some goals.
Fabryzyme patients, meanwhile, have grown angry and some reportedly are experiencing declining health, since the drug is the only treatment approved by the FDA for the rare, but life-threatening genetic disease. The persistent shortages caused Genzyme to ration the drug, although some patients have banded together to file a lawsuit and also petition the National Institutes of Health to override the Fabrazyme patent in a bid to find another means of production.
Source: Pharmalot