July 10th, 2013 // 9:47 pm @ jmpickett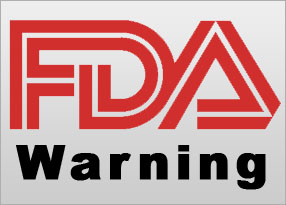 Frensenius Kabi got a warning letter this week from FDA for cGMP violations at its API plant in India.
The letter was received on July 1 and was due to an FDA cGMP inspection that was done in Jan. 2013. Several cGMP regulations were broken at the oncolytic API facility that is located in Kalyani, India.
The letter noted that there were manufacturing problems, documentation issues and questions about data integrity. Many of the items regarding data integrity were ID'd by Fresenius after the audit and were voluntarily shared with FDA.
More FDA Warning Letter Problems
According to the official statement from the company, Frensenius stated that it had made a lot of progress in fixing issues cited in the letter, and it is now in the process of restarting manufacturing at the plant. This came after the facility had a brief shut down after the inspection. This is based upon the remediation plan that was sent to FDA after the inspection.
This news about the FDA warning letter came just 7 days after there was a voluntary recall of 5 lots of Benztropine Mesylate Injection, because of the problem of glass particles being in the drug. This drug product was made by Allergy Laboratories for Fresenius.
This is the second warning letter that Fresenius has received recently. In 2012, a plant located in New York, that is operated by APP Pharmaceuticals, received a warning letter because of insects being found in a sterile manufacturing room. The firm believed that the bugs got into the room from the stopper manufacturer for the vials of drugs. But FDA noted that it took the firm 15 months to do an audit of the stopper maker. The letter also raised serious question about the heparin made at the plant.
If you want to learn how to avoid warning letter and 483 problems, please consider our brand new webinar:
'The Hitchhiker's Guide to 483s and Warning Letters – FDA Compliance Trends, Response and Prevention.'