May 10th, 2011 // 1:12 pm @ jmpickett
The legal problems are piling up at Forest Laboratories. The drugmaker has just disclosed that a subpoena arrived from the US Attorney in Boston seeking documents relating to the marketing of the Benicar, Benicar HCT and Azor high blood pressure meds. Forest and Daiichi Sankyo, which developed the drugs, jointly promoted the pills from 2002 to 2008, according to a Forest statement.
The subpoena was dated April 20, just about the same time, as it so happens, that Forest ceo and president Howard Solomon was unexpectedly informed by the US Department of Health and Human Services Office of the Inspector General that he faces being excluded from participating in federal healthcare programs.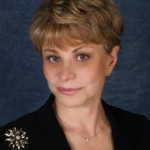 New Webinar – July 28 – Dangerous Documents: How to Avoid Landmines in Your FDA Documents and Emails
Speaker: Nancy Singer, President, Compliance-Alliance LLC, former DOJ attorney
Save $100 w/Offer Code 59100
That move came six months after the drugmaker pleaded guilty to obstruction of justice, distributing an unapproved drug and illegally promoting two other meds. Forest made a $313 million payment that included $164 million in criminal penalites, and signed a corporate integrity agreement. The drugs in question were Levothroid, an oral med for thyroid conditions, and two antidepressants – Celexa and Lexapro. Forest was charged with distributing Levothroid in the 1990s without obtaining FDA approval.