June 30th, 2011 // 1:48 pm @ jmpickett
Ranbaxy expects any day now a ruling from the FDA on whether its new finished dosage manufacturing plant in Mohali, Punjab, is up to GMP snuff. An inspection that began last week is nearing completion, says the Economic Times.
Ranbaxy has a lot riding on the inspection. So does its Japanese parent, Daiichi.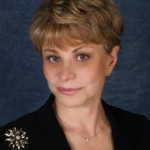 New Webinar – July 28 – Dangerous Documents: How to Avoid Landmines in Your FDA Documents and Emails
Speaker: Nancy Singer, President, Compliance-Alliance LLC, former DOJ attorney
Save $50 w/Offer Code 101250
The agency banned the import of 30 Ranbaxy medicines made at plants in Dewas and Paonta Sahib in 2008, alleging fabricated data. It's reportedly been in and out of negotiations with the FDA on how to reestablish its credibility, both before and after it was acquired by Daiichi.
And the Daiichi acquisition of Ranbaxy was labeled a failure by Wall Street analysts because of Ranbaxy's intractable manufacturing difficulties.
An FDA OK of the new plant would presumably begin the process of allowing the 30 banned drugs back into the U.S. And it would also clear the way for the FDA to review–and hopefully approve–the pending market application for its Lipitor knockoff. Ranbaxy is currently in line for 180-day marketing exclusivity but it needs to be back in the FDA's good graces for that to happen.