May 22nd, 2011 // 12:31 am @ jmpickett
Last week at the Reuter's Health Summit held in New York, Janet Woodcock, the head of the Center for Drug Evaluation and Research was quoted as saying that she expected drug approvals to increase this year, but that the financial conflict of interest standards for advisory committee membership has made recruitment difficult.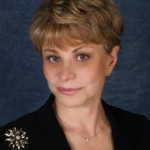 New Webinar – July 28 – Dangerous Documents: How to Avoid Landmines in Your FDA Documents and Emails
Speaker: Nancy Singer, President, Compliance-Alliance LLC, former DOJ attorney
Save $100 w/Offer Code 59100
Looking at the numbers, FDA is far off from its goal of having only a 10% vacancy rate for advisory committees – a metric measured by FDA's FAST TRACK program. Unfortunately, FDA is not very timely about supplying the information on FAST TRACK. The current tables indicate that while the agency's goal is 10%, during the last quarter of 2010 – the last time for which figures are available – the agency overall had Advisory Committee vacancy rates of 25%, 23% and 23% for October, November and December, respectively.
But when you look at the two largest medical product centers, CDER and CBER for drugs and biologics, respectively, the situation is even more serious. Again with a 10% goal, CDER for the last three months of 2010 had a vacancy rate of 27%, 26% and 25% for October, November and December. And in CBER, where one could argue the deliberations may involve some of the most complex issues facing a committee deliberating policy or a product approval, the vacancy rate for the last three months of 2010 was 32% steady.
When there are vacancies, FDA has a few options. First, they can "borrow" members from other committees – a measure frequently taken with the pool of biostatisticians that the advisory committees have. They kind of get moved around a lot. Second, FDA can "recall" some past members and ask them to come back for a quick encore. And third, FDA can "test drive" potential newbies for eventually adding onto a committee.
If, in fact, the conflict of interest standards have been set too high to achieve a fuller body of advisers for the system by which drugs and biologics are considered for approval, then everyone loses – FDA, industry, physicians and most of all, patients. And if the vacancy rates remain as high as they are, it is certainly going to be a challenge for the increased approvals predicted for this year (even though the projected number falls far short of the numbers being approved in the 1990s).
On a somewhat related note, a metric not measured by the program, but frequently by Eye on FDA is the transparency rate for Advisory Committee members where the CVs and backgrounds are linked to each Advisory Committee – so far FDA is only revealing such information about 80% of the time.
What is concerning is if the agency can't solve a simple problem like attaching links from the committee members to their CVs and professional background information, it does not bode well for solving the more complex problem of resolving the conflict of interest standards to get closer to the vacancy rate goals for Advisory Committees.