June 17th, 2013 // 12:53 pm @ jmpickett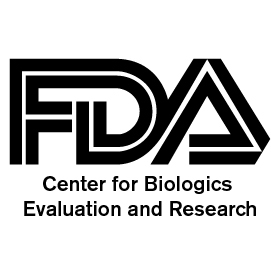 Latest FDA and cGMP Compliance News
FDA has long gotten input from both patients and caregivers about treatment options. FDA also has long included the perspectives of patients at advisory committee meetings, and also when new drug and device products are reviewed at special meetings held by FDA.
In recent years, FDA is encouraging and fostering patient reported outcome measuring during clinical trials. This includes impact upon quality of life and pain control, which is intended to provide support to labeling claims in the development of new drugs and devices. FDA also is working to expand the reach of its Patient Focused Drug Development initiative. This measure was part of the reauthorization of PDUFA. FDA hopes that the initiative will get more patients' perspectives on how a condition affects daily life, and how the available therapies are helping that condition.
Download Your Free Sample  – the  Latest FDA 483 and Warning Letter Reports!
Having a better grasp of the severity of a medical condition and what the treatment options are is helping FDA make better benefit/risk assessments. This helps FDA to make better decisions about all of the products it regulates. FDA plans to hold 20 public meetings over the next five years, with each one focused on a different area of disease. The information that is brought out at these meetings is going to be summarized to be considered by various review divisions at FDA, so they can make better regulatory decisions.
The first such meeting was hold in April, about chronic fatigue syndrome and myalgic encephalomyelitis patients. These are bother very debilitating diseases and there are no current treatments approved by FDA. At this meeting, FDA heard from patients, caretakers and advocates for patients about symptoms, how the disease affects them and what they have experienced with any treatments they tried. A summary report of the meeting is going to be posted on the FDA site in the near future.
Another meeting is being held this week on HIV/AIDS. There have been 30 drugs at least that have been approved by the agency to treat this disease, but there is a lot to be learned from patients who take the drugs, to see how the treatments are working and what symptoms are not being properly treated. This meeting also will give a chance for patients to give their thoughts about HIV cure research and what their decisions are about participating in such research.FDA wants to learn how it can more effectively communicate the benefits of that research so they can encourage more patients to participate.
FDA's next meeting will be held July 28 on lung cancer. Exact dates for the future events are not set at this time, but FDA has chosen 13 more disease areas for which it will hold a meeting in the next 5 years.
All of this effort is part of FDA's recognition that the patient perspective is a vital part of developing new drug treatments.