June 15th, 2011 // 1:01 pm @ jmpickett
Yet another instance in which the supply chain causes concern. This time around, Dr. Reddy's Laboratories, one of the largest drugmakers in India, was tagged by the FDA for failing to properly validate methods for testing active pharmaceutical ingredients at a plant in Mexico. And this is a problem because adulterated ingredients are now circulating around the US.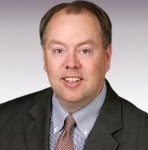 June 21 – Webinar – Former FDA Chief Council Sheldon Bradshaw – Warning Letter Update
Save 50% Per Site with Coupon Code 1012199
The issue arose last November, when FDA inspectors visited the Dr. Reddy's facility in Mexico and found several "significant deviations" from good manufacturing practice. The drugmaker responded the following month but, in a June 3 warning letter, the agency makes clear that Dr. Reddy's may have completed some validations, but then there is the matter of APIs already on the market.
The letter notes that two-third of 106 APIs made in the Mexico facility are listed in drug compendia, but there was no method validation for the remainder. Even though the validations were supposed to have been completed this past April, "this does not address product currently on the market, or product that will enter the market tested with an unvalidated method."
The FDA also takes Dr. Reddy's to task for proposing to verify "key parameters" for the first API batch produced, but the agency maintains this approach does not provide "the same level of assurance as method validation." And so the FDA wants the drugmaker to ensure how adulterated APIs will not reach the US market and sort out what to do with adulterated APIs that are already circulating.